Showcasing innovation in a renovated university library.
The D.H. Hill, Jr. Library at NC State University, like many libraries and museums, has been undergoing a long transformation in the digital age. NC State leadership has defined a new concept for the institution as, "The Experiential Library," a place that offers vibrant events and learning experiences at many scales: from having a simple question answered at the Ask Us desk, to participating in a multi-session co-curricular workshop on machine learning. Relative Scale partnered with NC State University Libraries to create the Showcasing Innovation media experience inside the Innovation Studio. This new platform is built around interactive projection and is designed as a lightweight and touch-free approach to exhibiting curated student projects and portfolios, as well as teaching the methods of innovation to students and other guests.
There are four discrete instances of the media experience that simultaneously run in the space. Each instance includes four rectangular, 60" x 34" Corian tables merged together to create one large 120" x 68" projection surface. Customizable content modules and user station layouts result in a space that can handle between 16 and 32 unique user experiences at any given time. The space is also designed to be flexible and multi-use. At the push of a button the media experience can close, the projectors can power down, and the house lights can turn on for workshops and events. Additionally, all 16 Corian tables are on casters and can be moved as needed during those activities.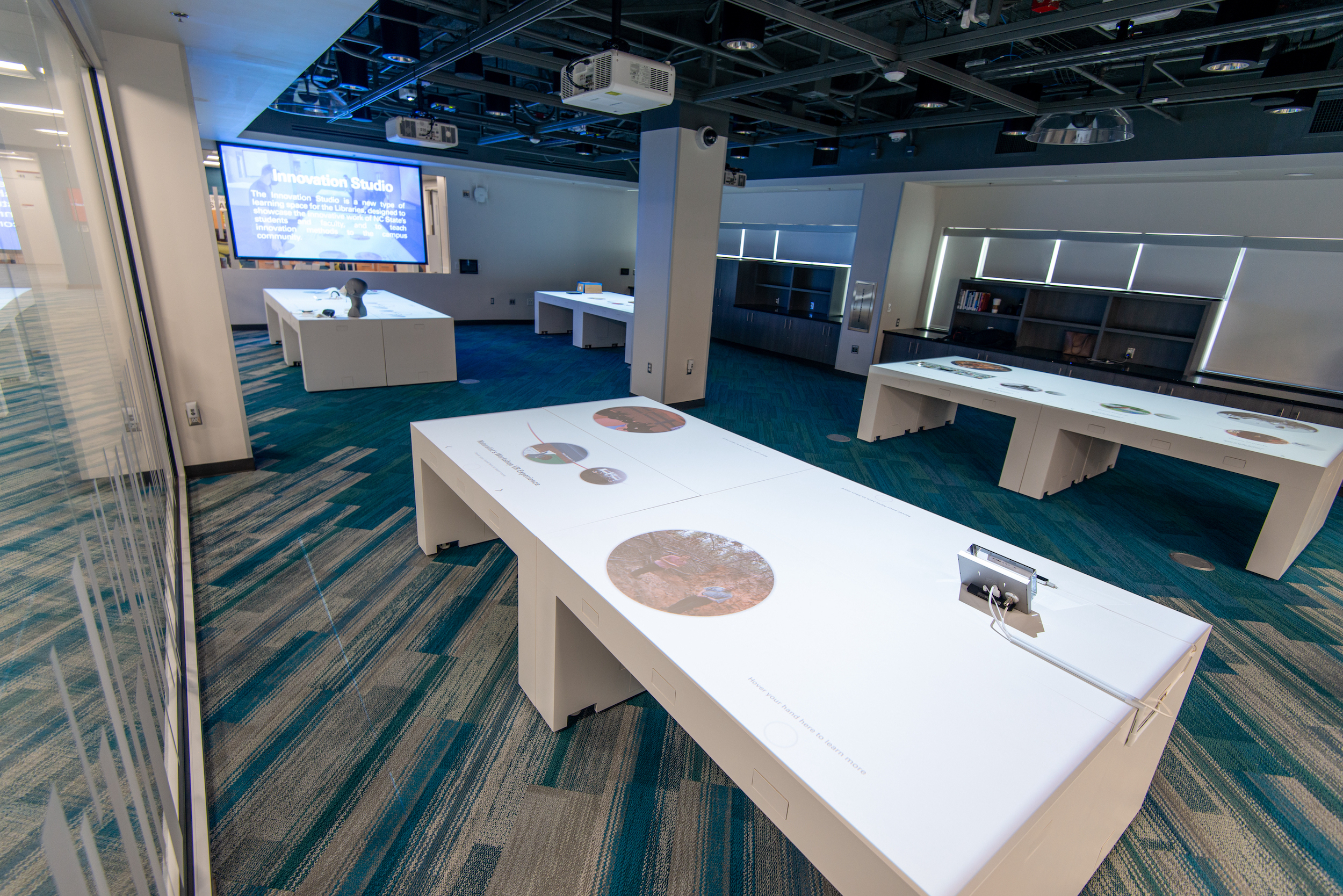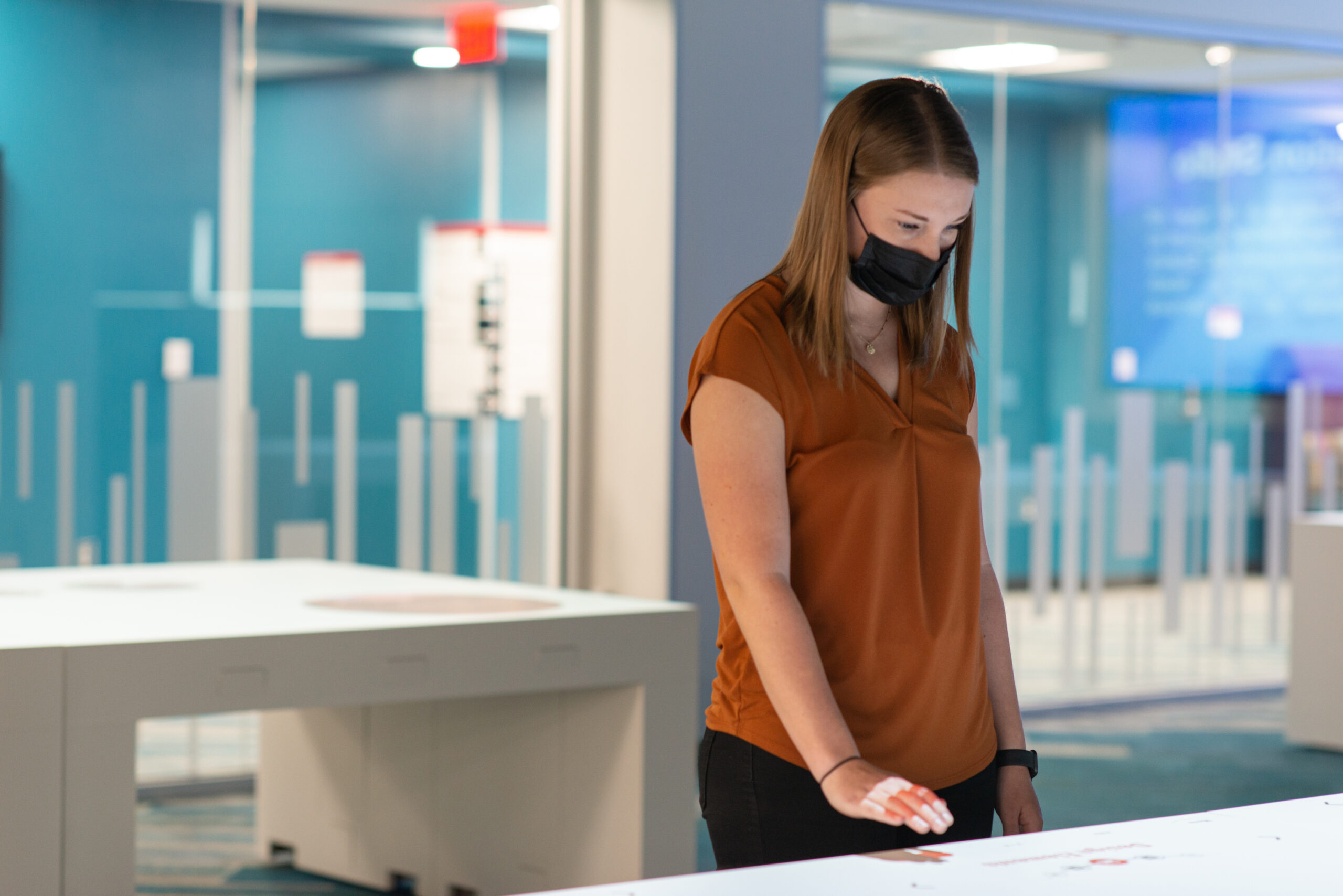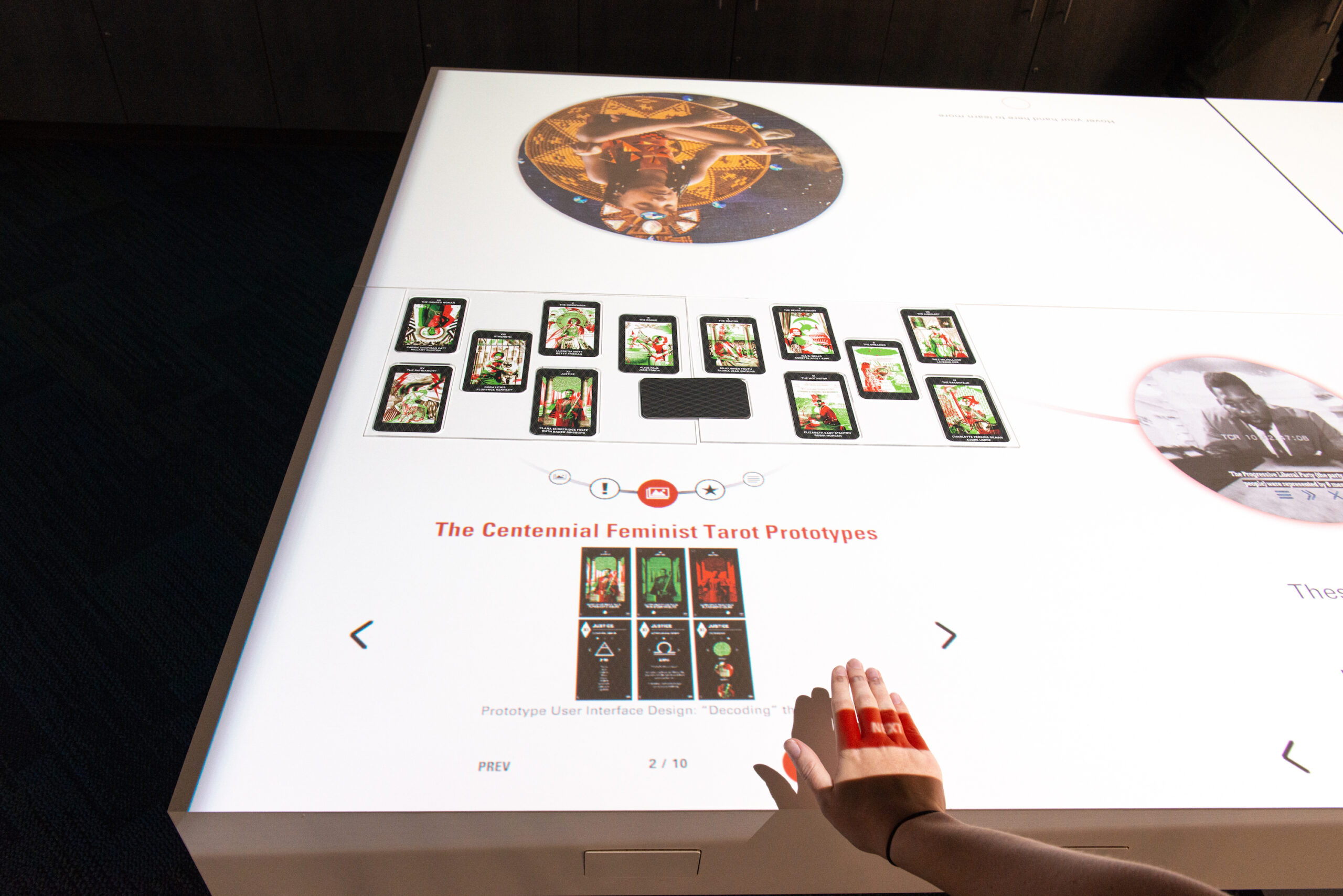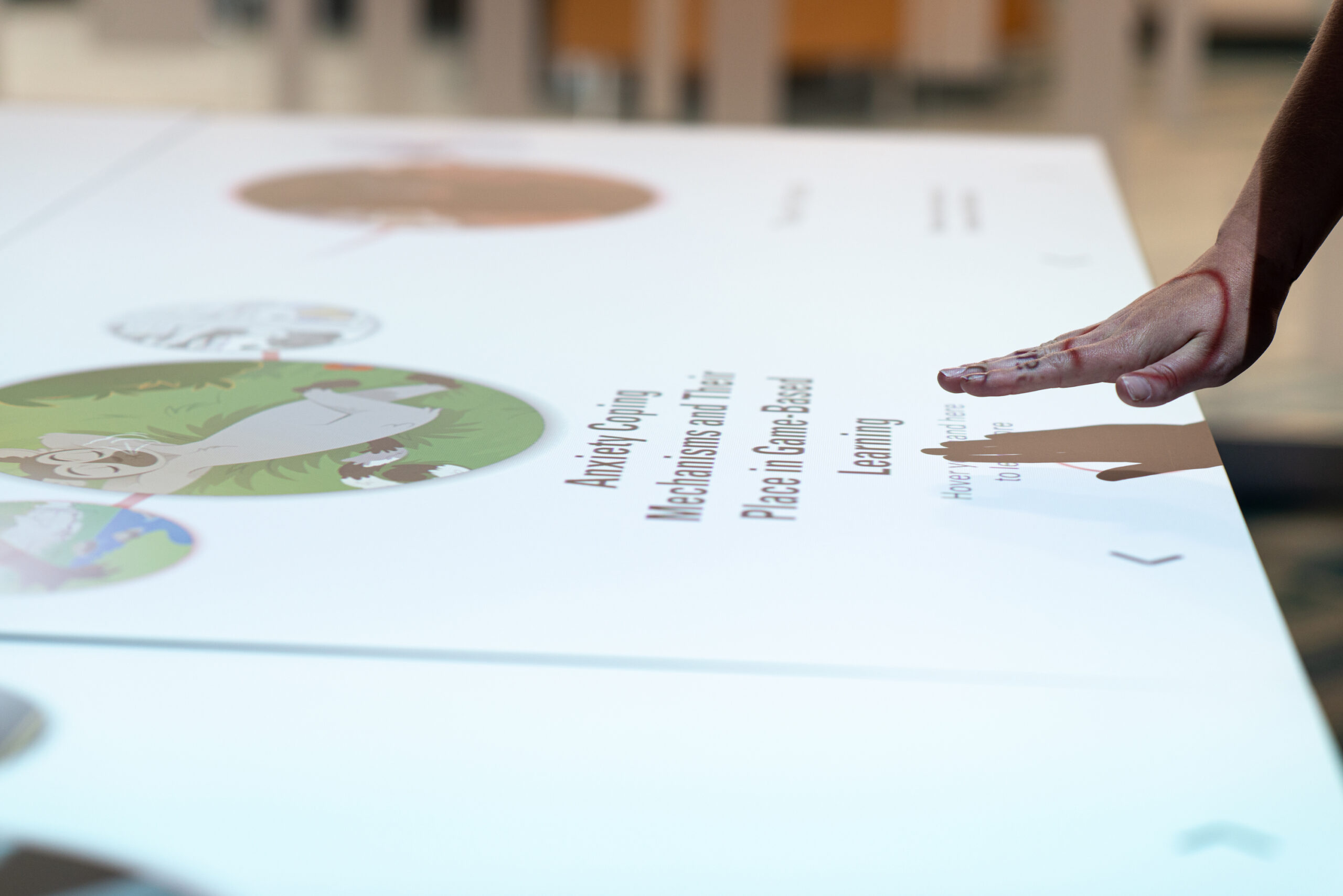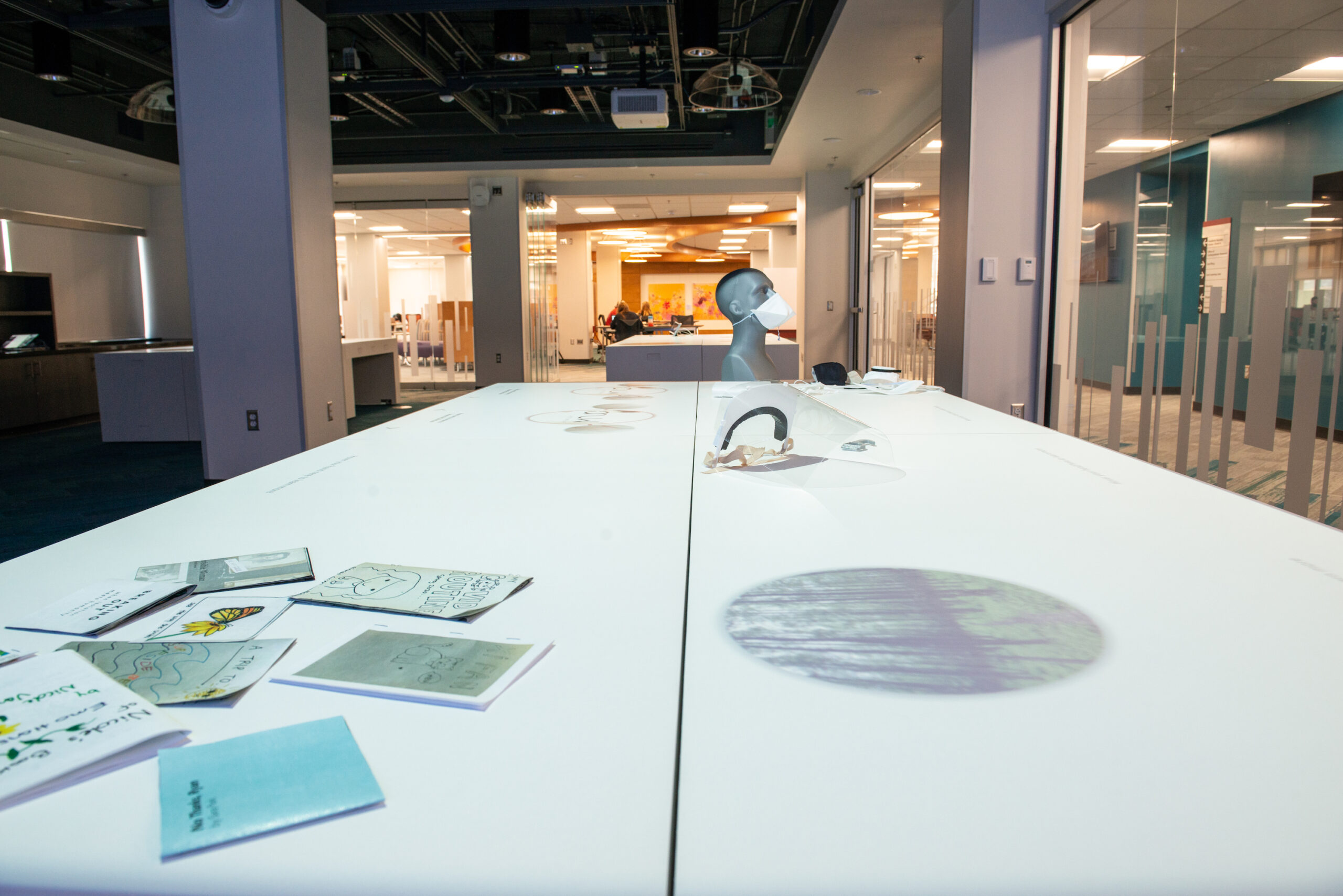 Exhibited student works may be digital, or they may feature a physical component that is displayed on the table, or they may be a hybrid of the two. Each type of exhibited work can feature the following core content modules: Main Title, Creator Bio, Project Description, Quote, Fast Fact, Image Gallery, Video, Audio, 360-degree Video, and Learn More.
Using the Content Management System, the administrator has full control over the exhibition types (digital, physical, or hybrid digital-physical), station sizes (1x station or 2x station) and layouts, the ability to group student works into collections, and the ability to create different modules for each exhibition. The CMS also features analytics so the team can track how visitors to the Innovation Studio are engaging with the works.
NC State. Think and Do.
Awards
American Alliance of Museums MUSE Award
MUSE Creative Award

Project Team
AV Integration:
Diversified