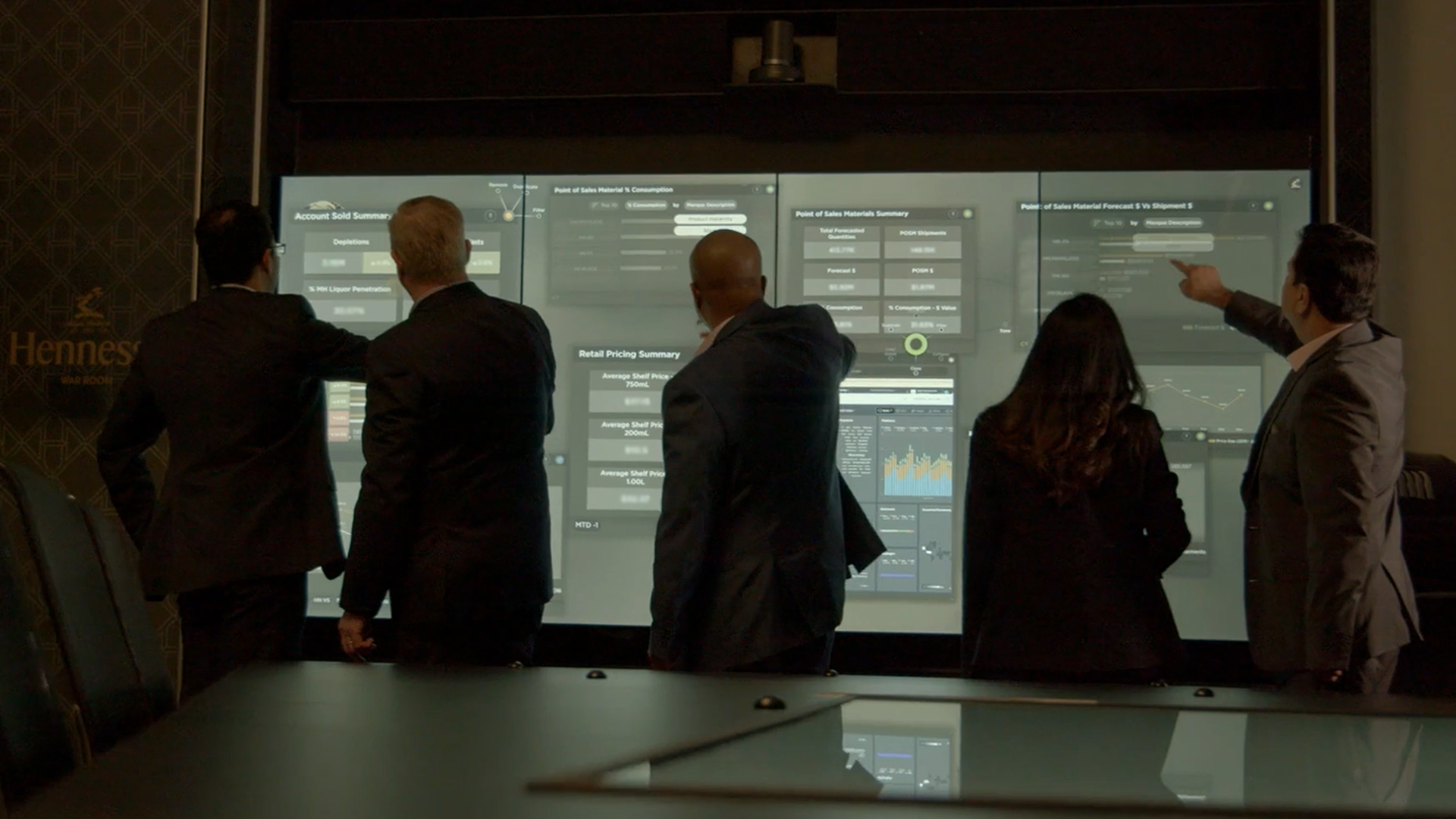 A Business Intelligence platform and collaboration tool for executive leadership.
Moet Hennessy, part of the prestigious LVMH multinational conglomerate, is a world-renowned brand and a leader in the luxury spirits category. Their New York City offices, where vast quantities of mission-critical sales data is reviewed on a daily basis, are the central headquarters for North American operations. In partnership with AT&T and MultiTaction, Relative Scale was tapped to design and develop a custom Business Intelligence (BI) platform that would modernize data analysis and interpretation, and transform business decision-making processes for Moet Hennessy executive leadership.
The BI solution features an interactive wall and collaboration table. These two installations are connected, allowing users to control the wall content for presentation purposes and shared viewing experiences, and to view content directly on the table for a more private viewing experience.
A Trend Tracker display invites the user to begin with a high level overview of seven critical Total-Hennessy USA metrics, to further inform and guide the user's journey into more specific maps, charts, and graphs.
Users can then pull up Work Webs from pre-existing bookmarks, or build and bookmark their own web from a comprehensive index of 102 metrics, divided into 23 categories.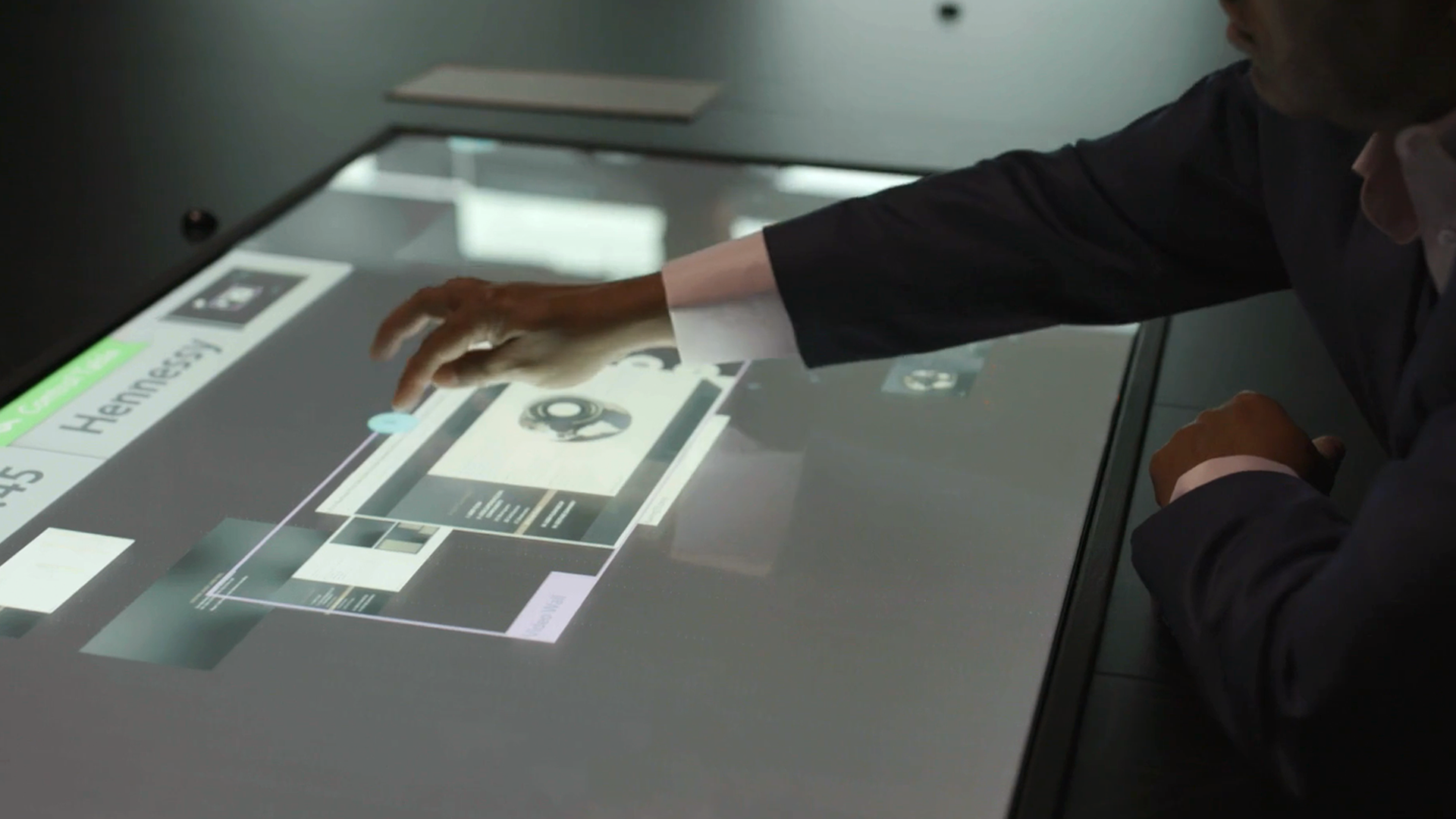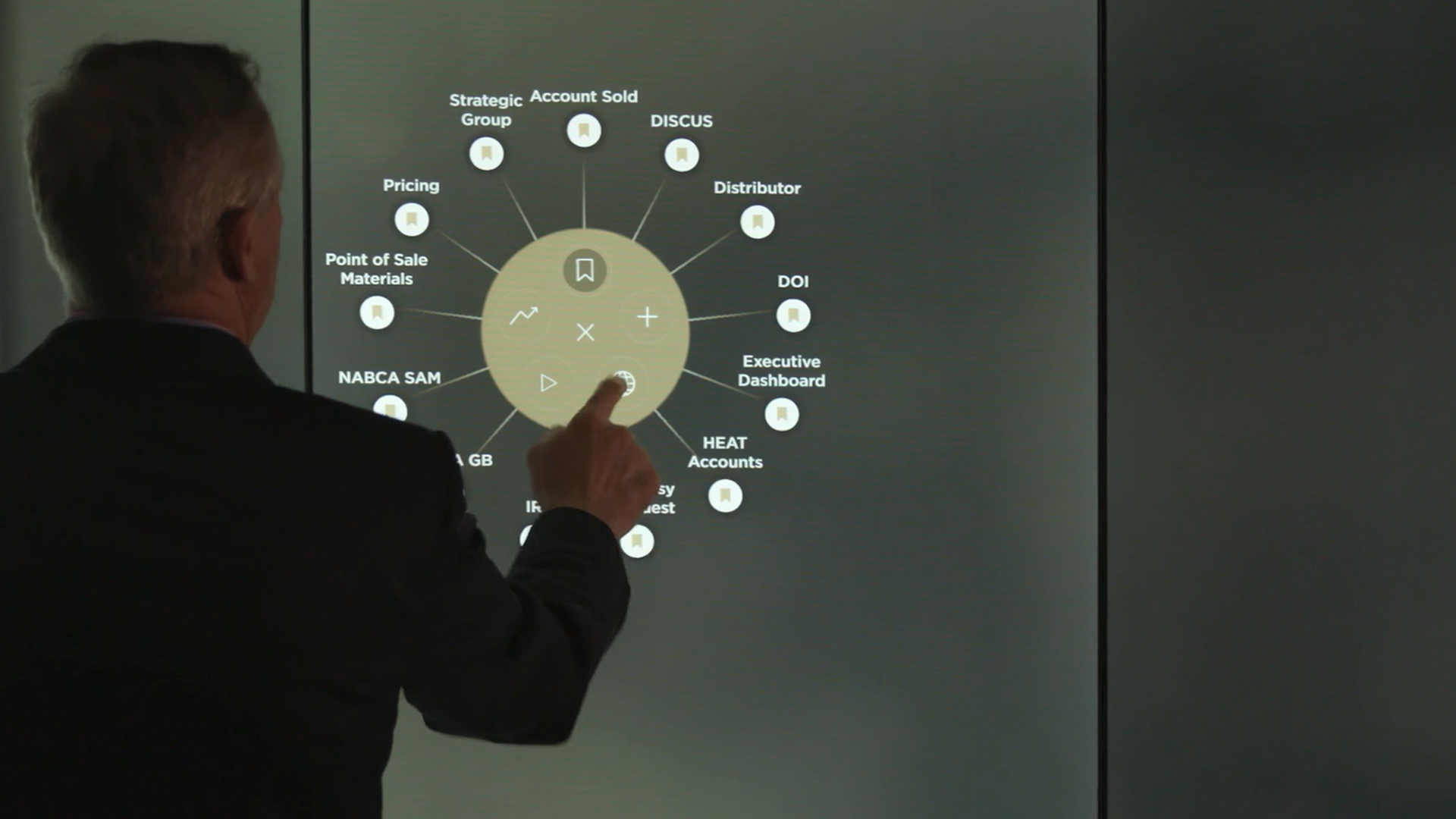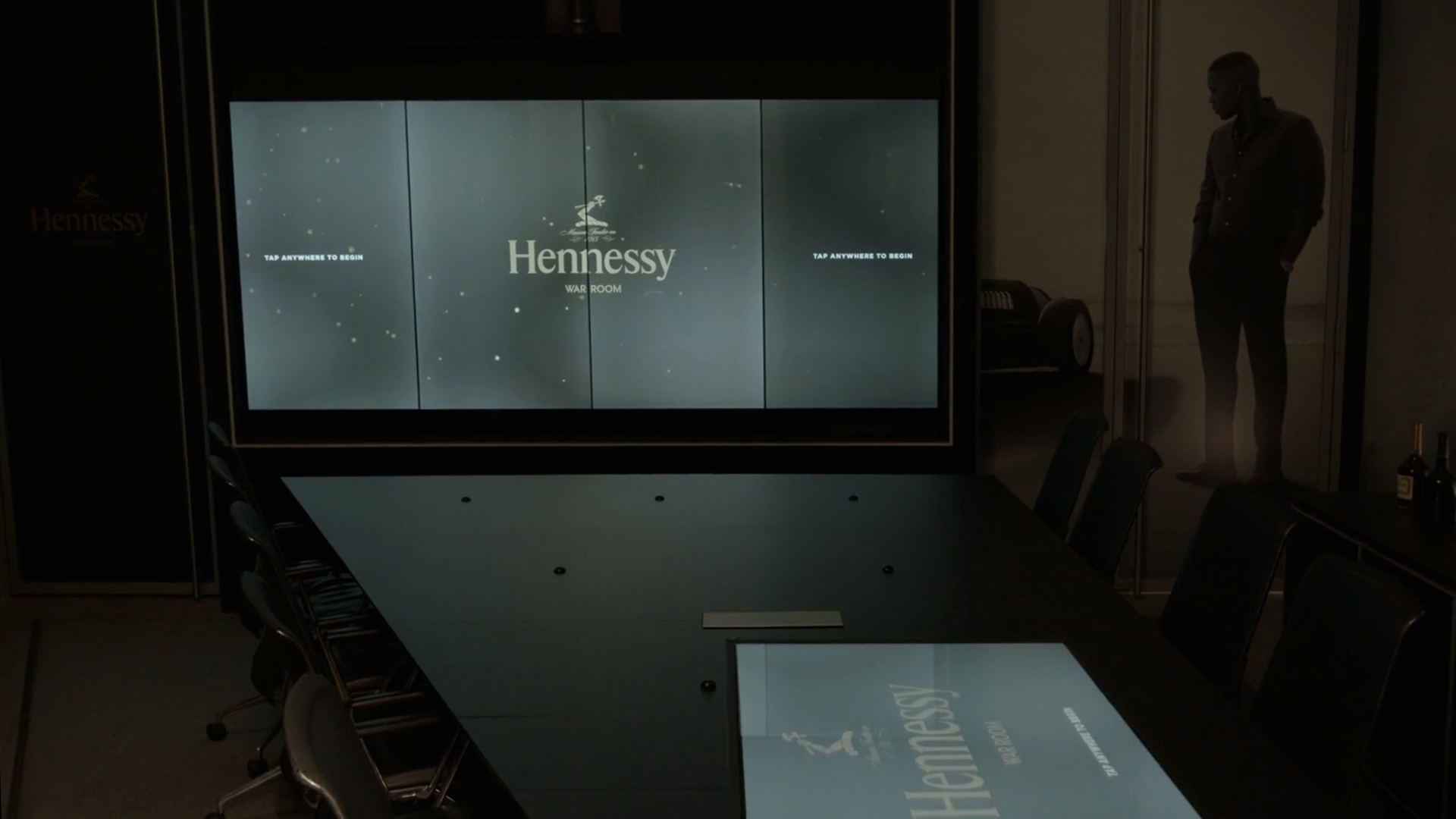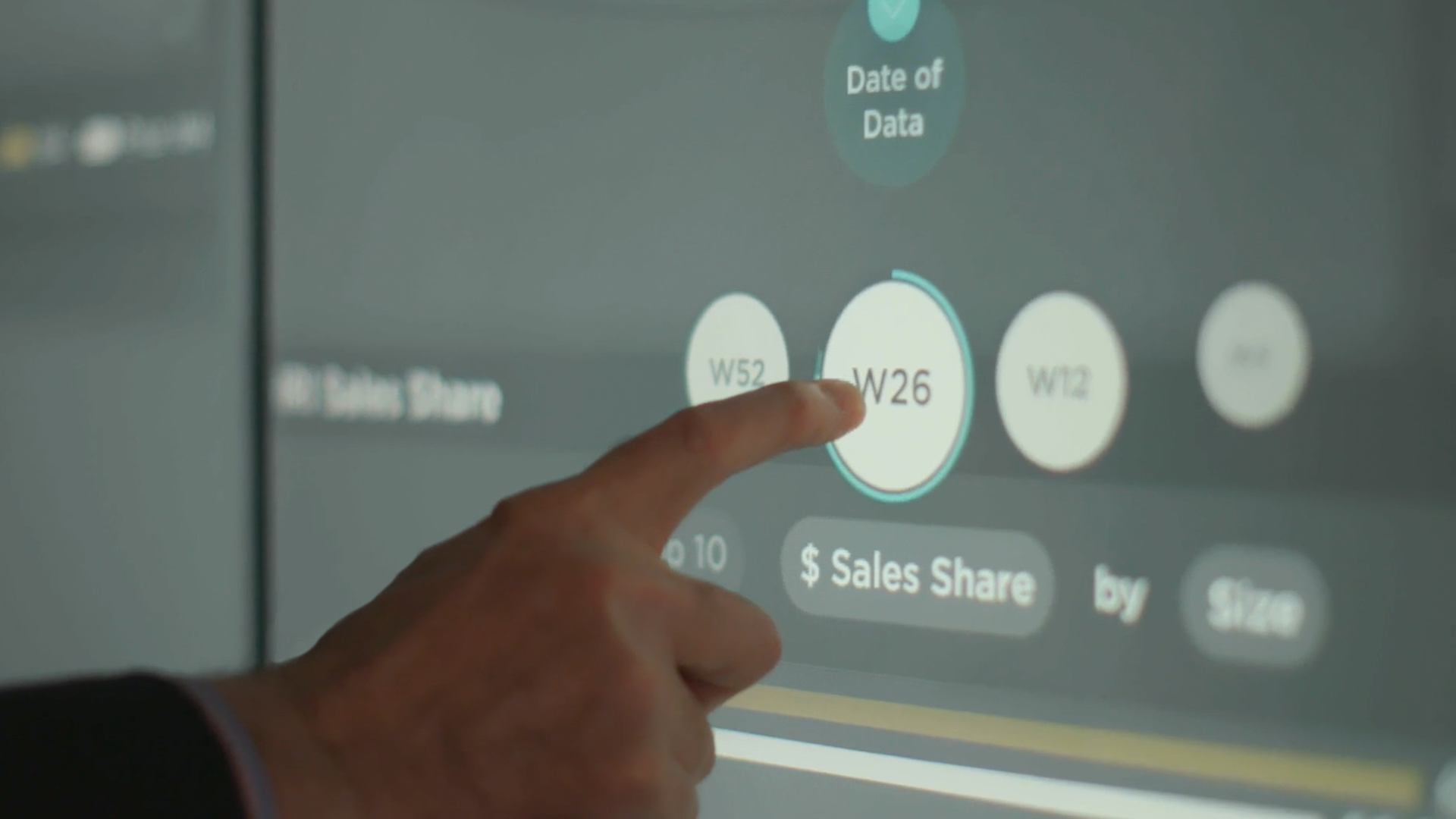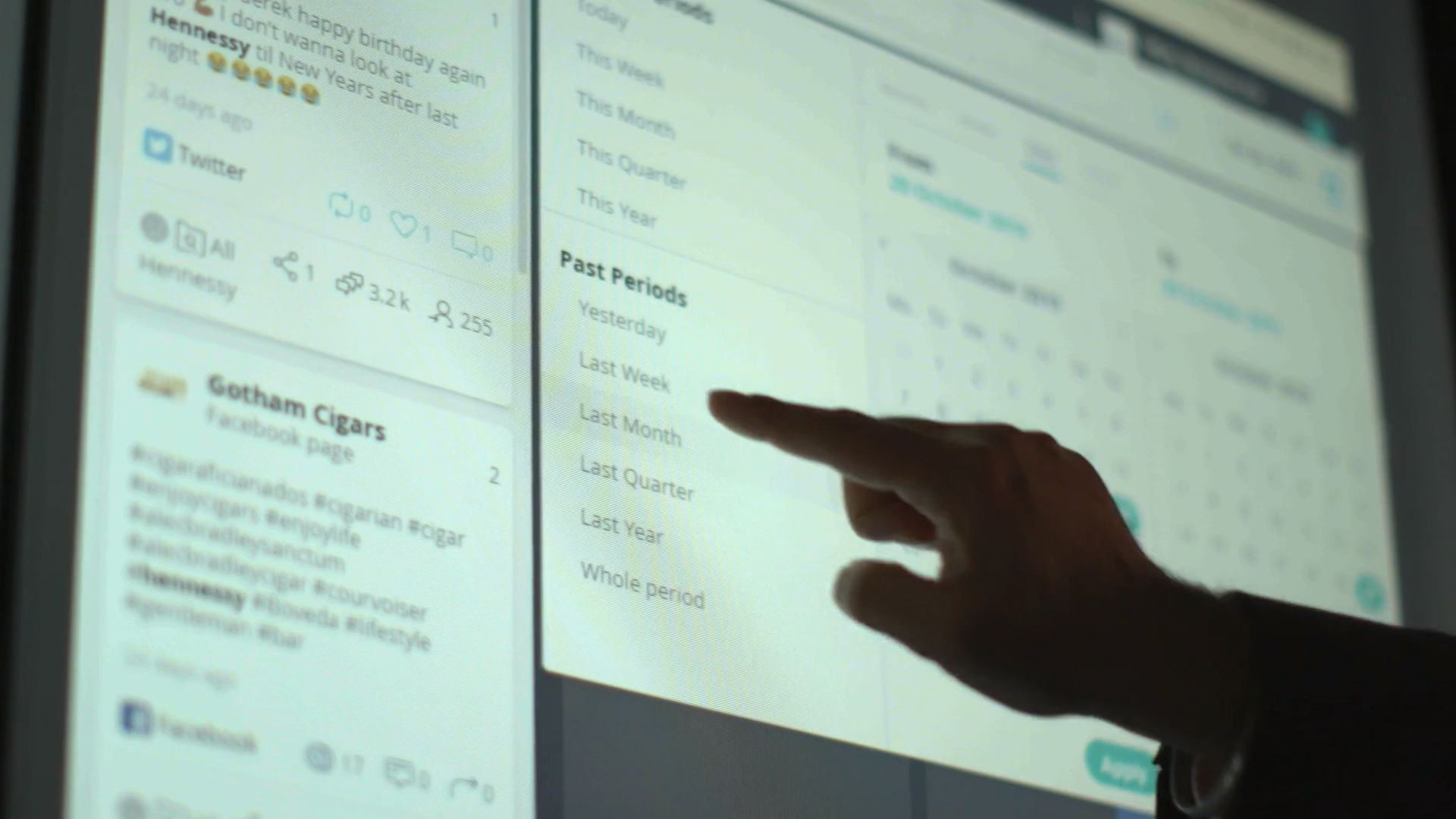 Relative Scale's unique algorithms for handling database columns allow graphs that share generally common tranches of filters to be jointly filtered at the Work Web level.  This gives stakeholders the revolutionary power to view a more focused set of data, across multiple readouts, at the tap of a single button, even when the underlying data does not share an exact 1-to-1 connection in the database tables.
The application also contains a built-in toolbox of secondary functions for displaying embedded videos, web browsers, and external device views through TeamViewer, without the need to exit, minimize, or resize the application.  This gives users a full menu of options to move seamlessly between filtered readouts, web content, external media, and feeds from other devices.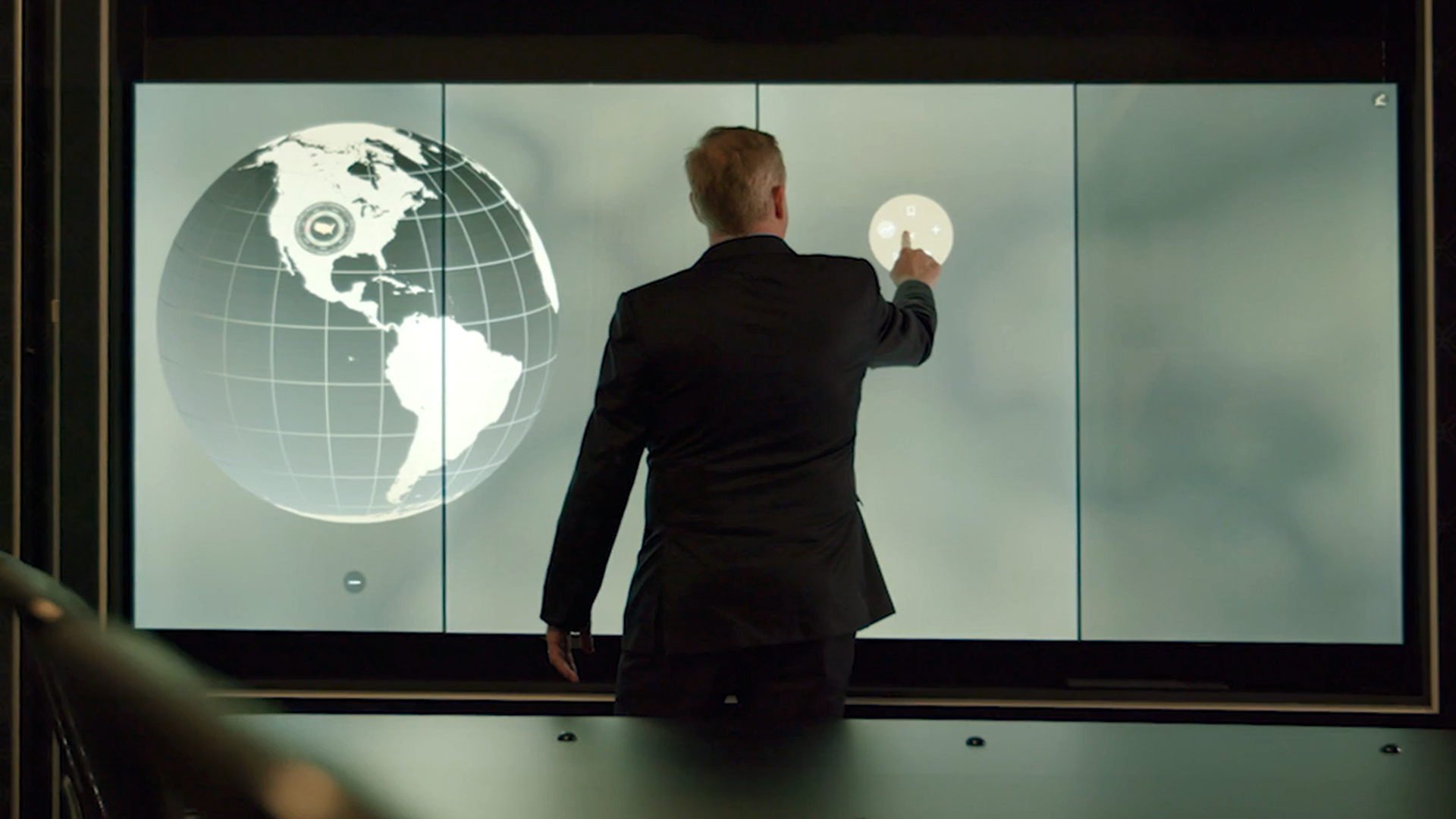 When not in-use, the application displays a subtle bokeh light pattern, tastefully underscoring the Hennessey War Room emblem, in a design that matches the environment's colors, textures, and lighting.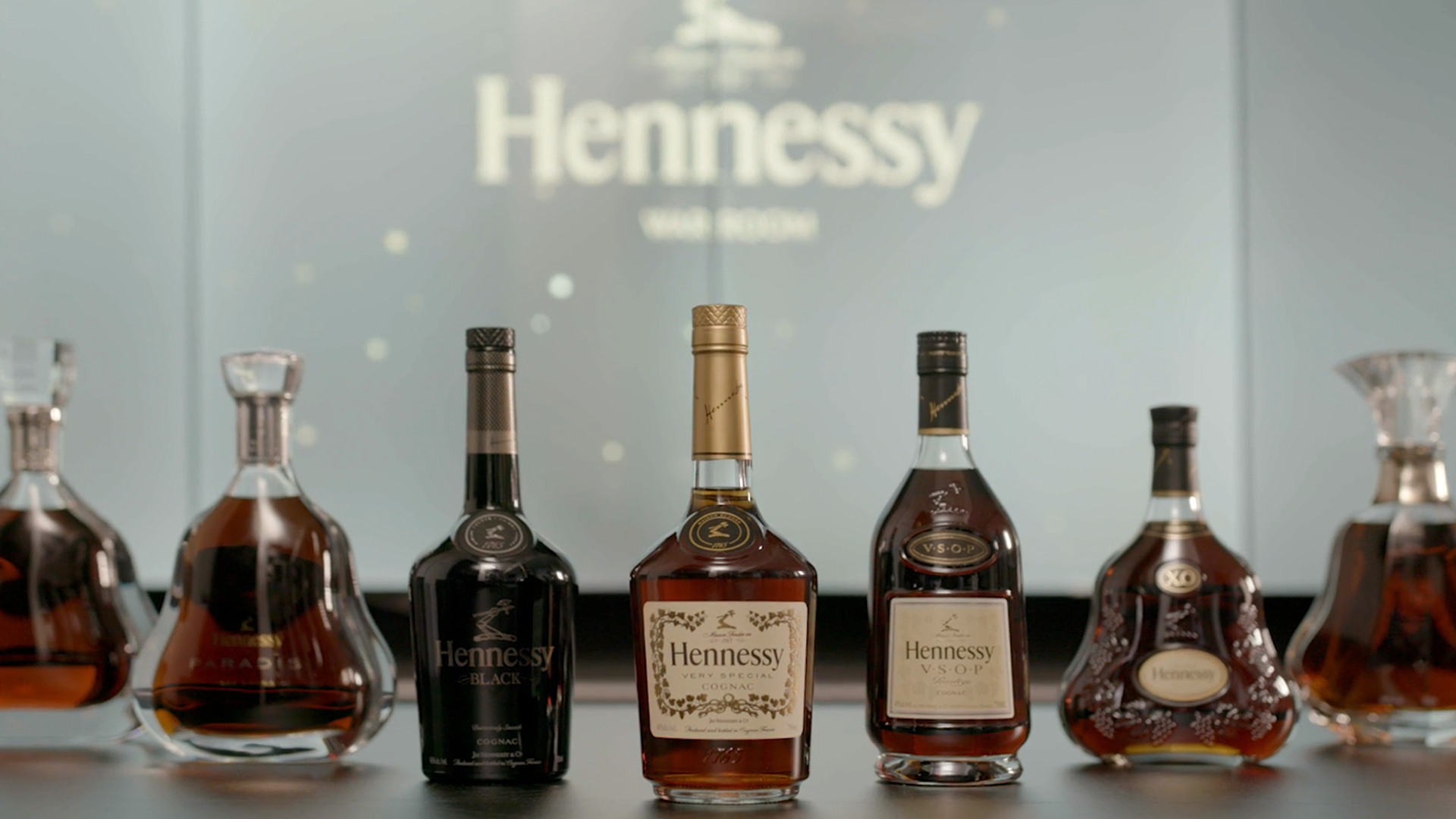 Project Team
AT&T
MultiTaction