Paying tribute to the women whose achievements will inspire future generations.
Ruth Wicker loved serving her community. She was an active member of numerous social and civic organizations. She established a scholarship at the UNC-Greensboro School of Nursing and funded the John F. Wicker Speaker Series at the Greensboro Historical Museum. So when this longtime Greensboro, North Carolina resident passed away in 2008, it was fitting that her estate made a generous contribution towards the establishment of an exhibit that is dedicated to women and is meant to help inspire others to serve. Relative Scale helped conceptualize the gallery narrative and created a multi-touch table interactive that anchors the experience within this unique space.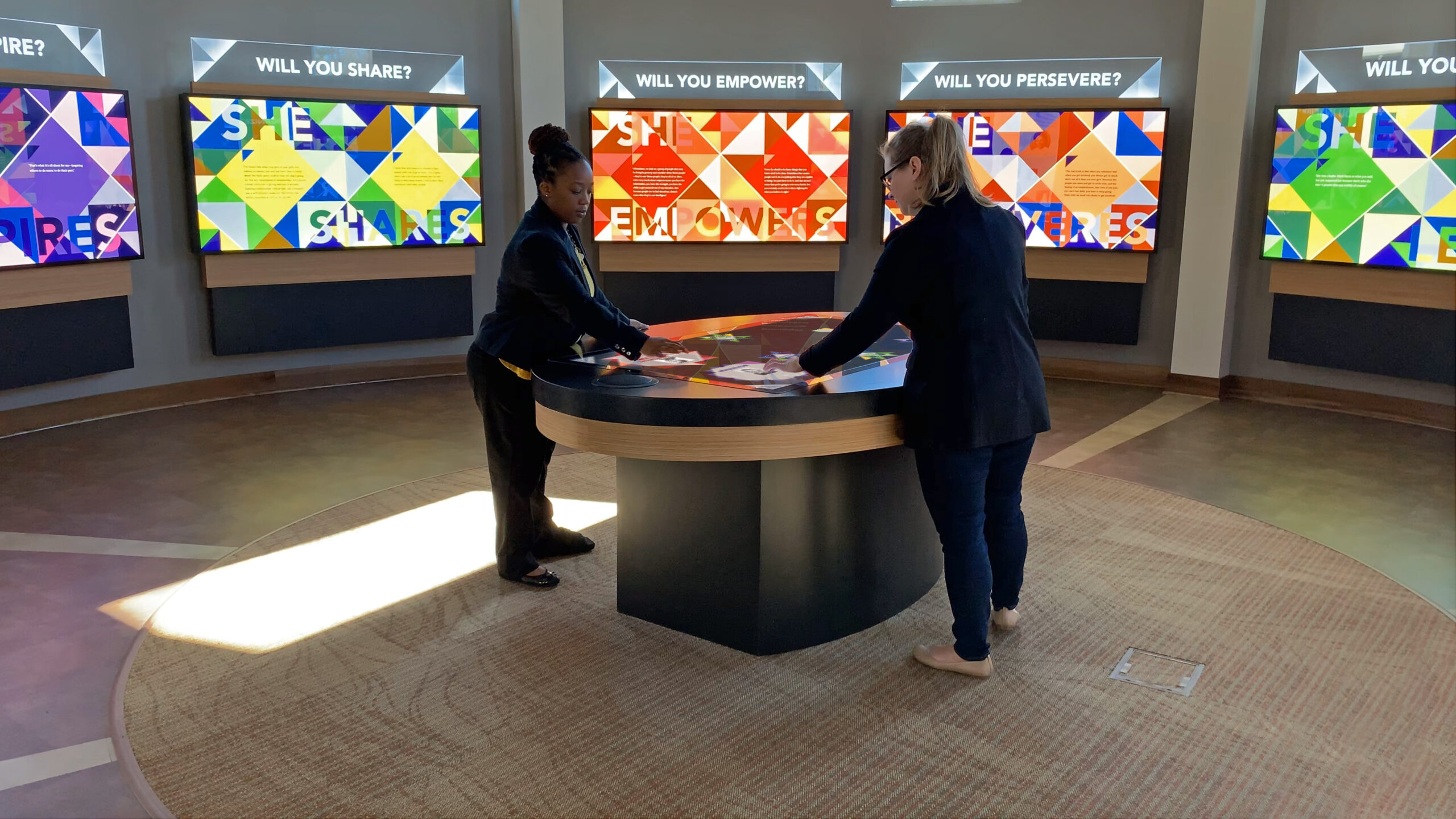 The exhibit is organized by eight unique character traits: she imagines, organizes, creates, perseveres, shares, empowers, leads, and she inspires. Together these traits are meant to embody the life cycle of a service initiative.
The visual inspiration for the environment and the media was a mosaic quilt. A quilt can tell a fascinating story. The individual squares can be unique, yet when stitched together they can reveal something entirely different. Something whole.
Through a collaboration with the project stakeholder team—and participating in a broader community outreach effort—the stories of over 30 women and women-led organizations were selected for presentation in the interactive.
Guests can read honoree biographies, listen to quotes, view photographs, watch videos, and discover the many ways these amazing women impacted their community. The interactive is driven by a Content Management System.
Project Team
Exhibit Design & Fabrication:
Studio Displays