Creating a sports heritage experience for fans...and recruits.
The University of North Carolina Women's Basketball program needed a venue where they could showcase their national championship trophy, nine conference titles, and recognize past and present Tar Heels. The Carolina Women's Basketball Museum celebrates the program's tradition and pays tribute to the Tar Heel players, teams, and coaches who have helped create this impressive legacy.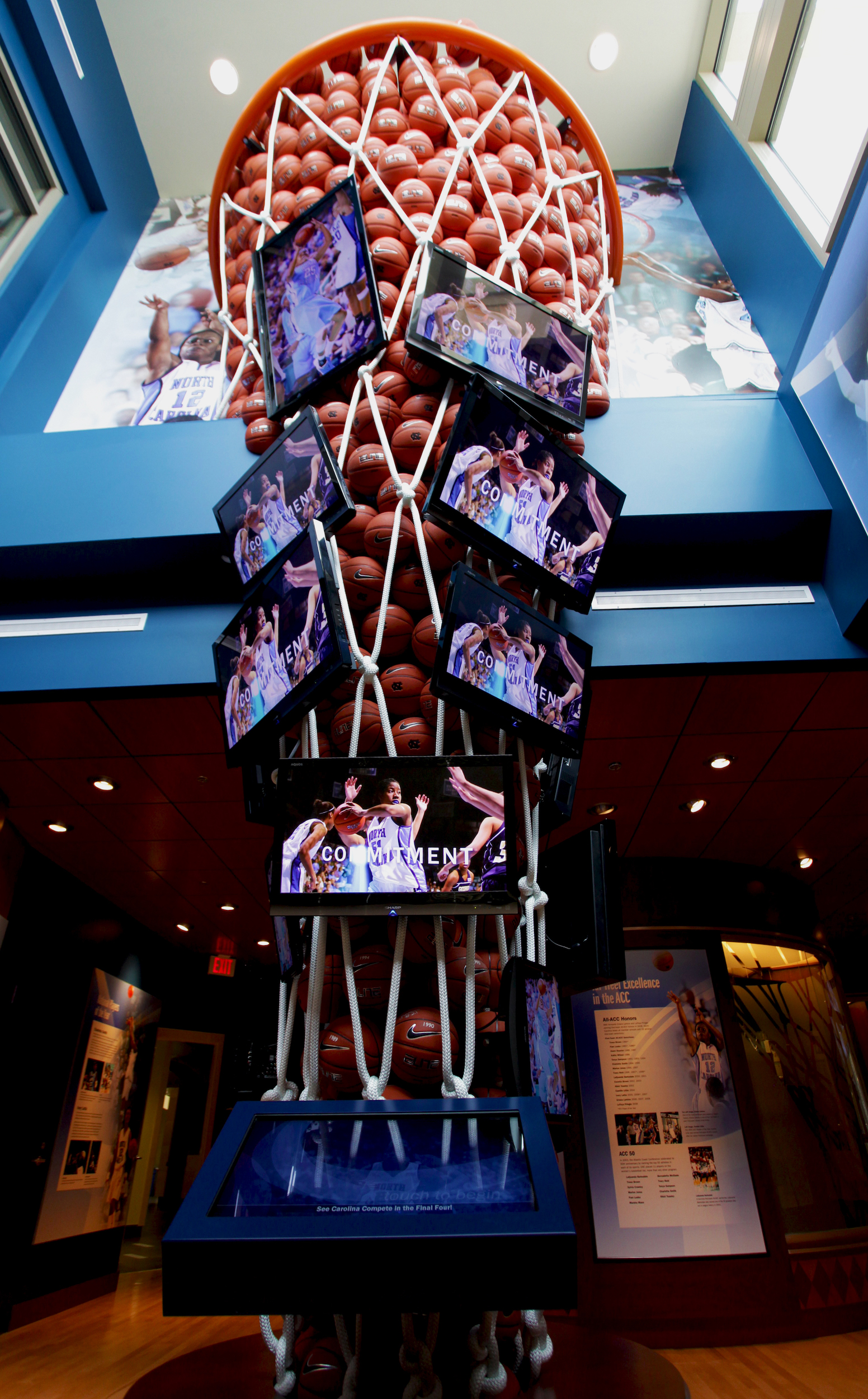 The signature media experience in the museum is the multi-screen film, Fast & Furious. This adrenaline-filled production choreographs three unique video streams into a single, dynamic presentation.
The film utilizes 15 LCD displays—mounted in an array of horizontal and vertical orientations and wrapped around a large basketball net in the center of the gallery—and immerses viewers in the thrill of wearing the Tar Heel uniform.
The Carolina Records interactive contains information about all players, teams, and coaches in the program's history. Visitors explore biographies, view photographs, watch highlight videos, and browse records and statistics. The interactive is driven by a Content Management System (CMS).
The ACC Championships and Final Four Appearances interactives delight visitors with 12, two-minute highlight videos that celebrate the program's many on-court accomplishments.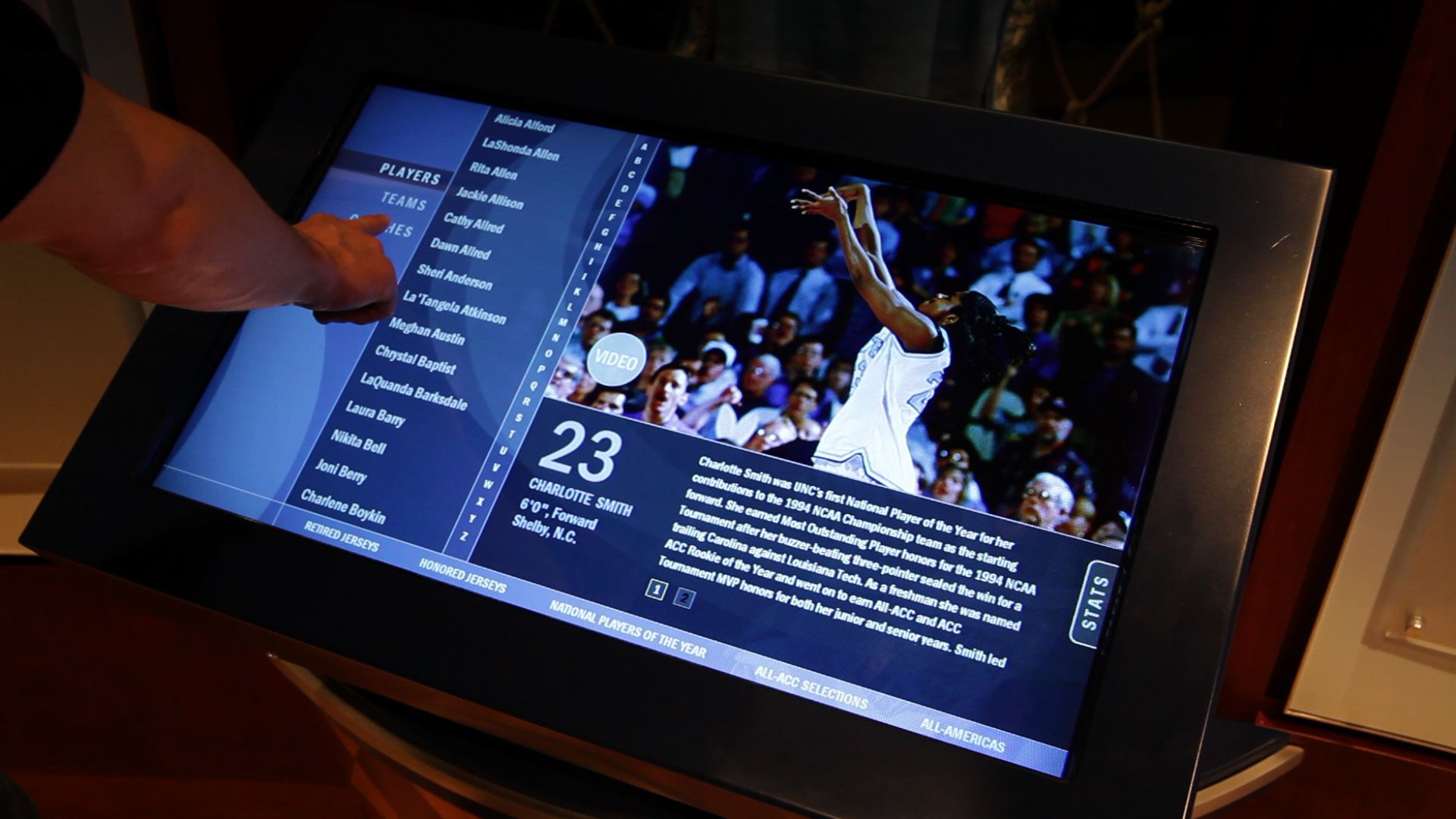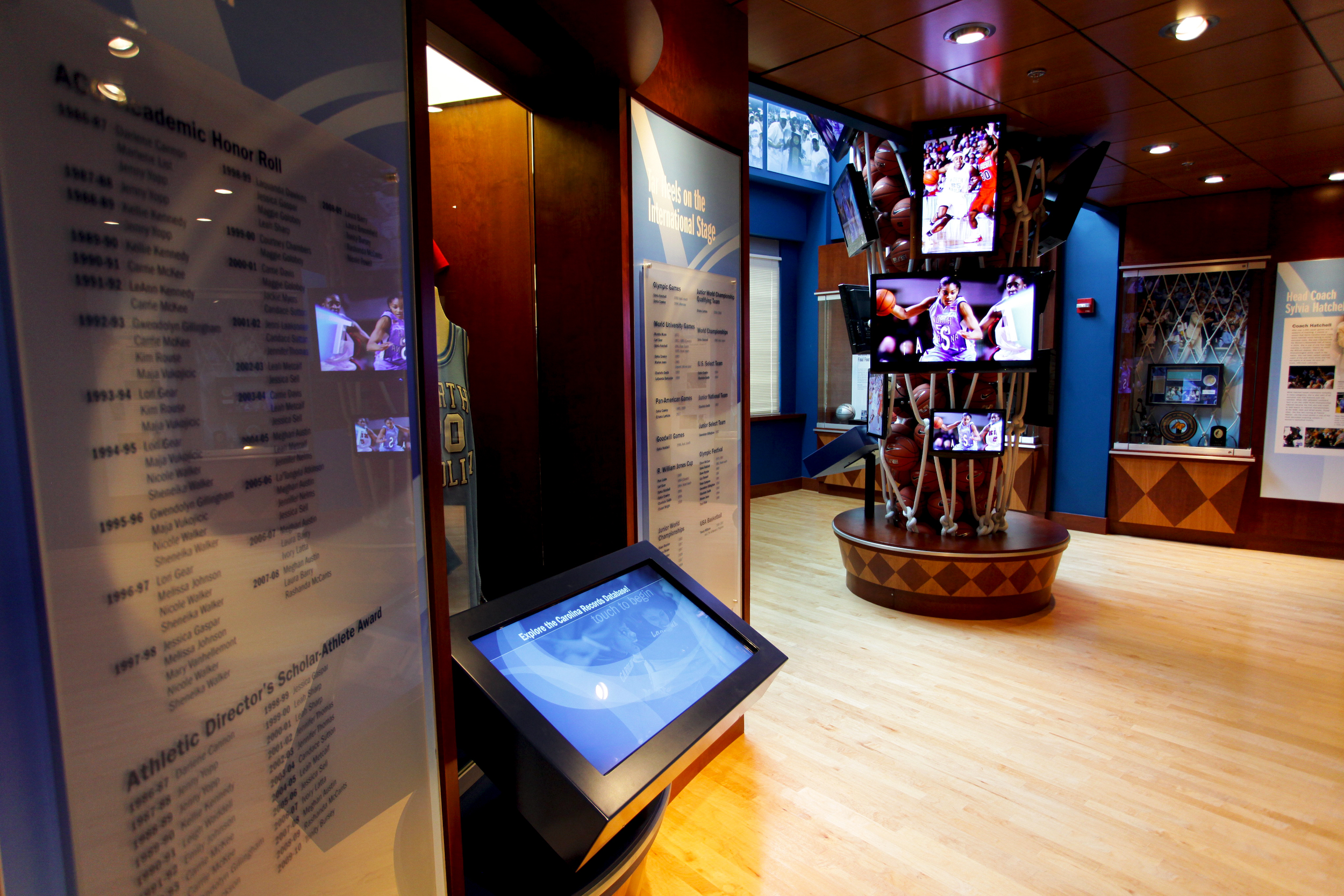 Project Team
Exhibit Design:
HealyKohler Design
Exhibit Fabrication:
1220 Exhibits
AV Integration:
1220 Exhibits