Sharing stories of hope, new life, and rejuvenation.
The James D. Eason Transplant Institute at UT Methodist University Hospital is nationally recognized for its success with kidney, liver, kidney-pancreas, and pancreas transplants. The Institute offers its patients hope and a second chance at life, and its doctors, nurses, and staff all work tirelessly to advance their mission of donation. Relative Scale developed two permanent media installations for the Institute's new facility, contextualizing the life-saving work taking place in this hospital through stories that explore the cycle of healing: giving, serving, and receiving.
"I can't emphasize enough the importance of being an organ donor."
Dr. James D. Eason
The Cycle of Healing concept inspired the media design and development and is a theme that was derived from the Institute's landscape architecture. On the ground floor of the building—and just outside and next to the media wall—the Healing Garden offers a place where patients can breathe fresh air while surrounded by sunlight, fountains, and foliage. Using the garden as a metaphor, Relative Scale collaborated with the Institute to produce stories that illustrate the virtuous healing cycle: organ and financial giving, patient care and serving, and transplantation and organ receiving.
The 16-screen first floor media wall presents a data-driven sequence of animating petals, interspersed with patient quotes. Petals represent transplants, and the unique petal characteristics indicate additional information about the type of transplant.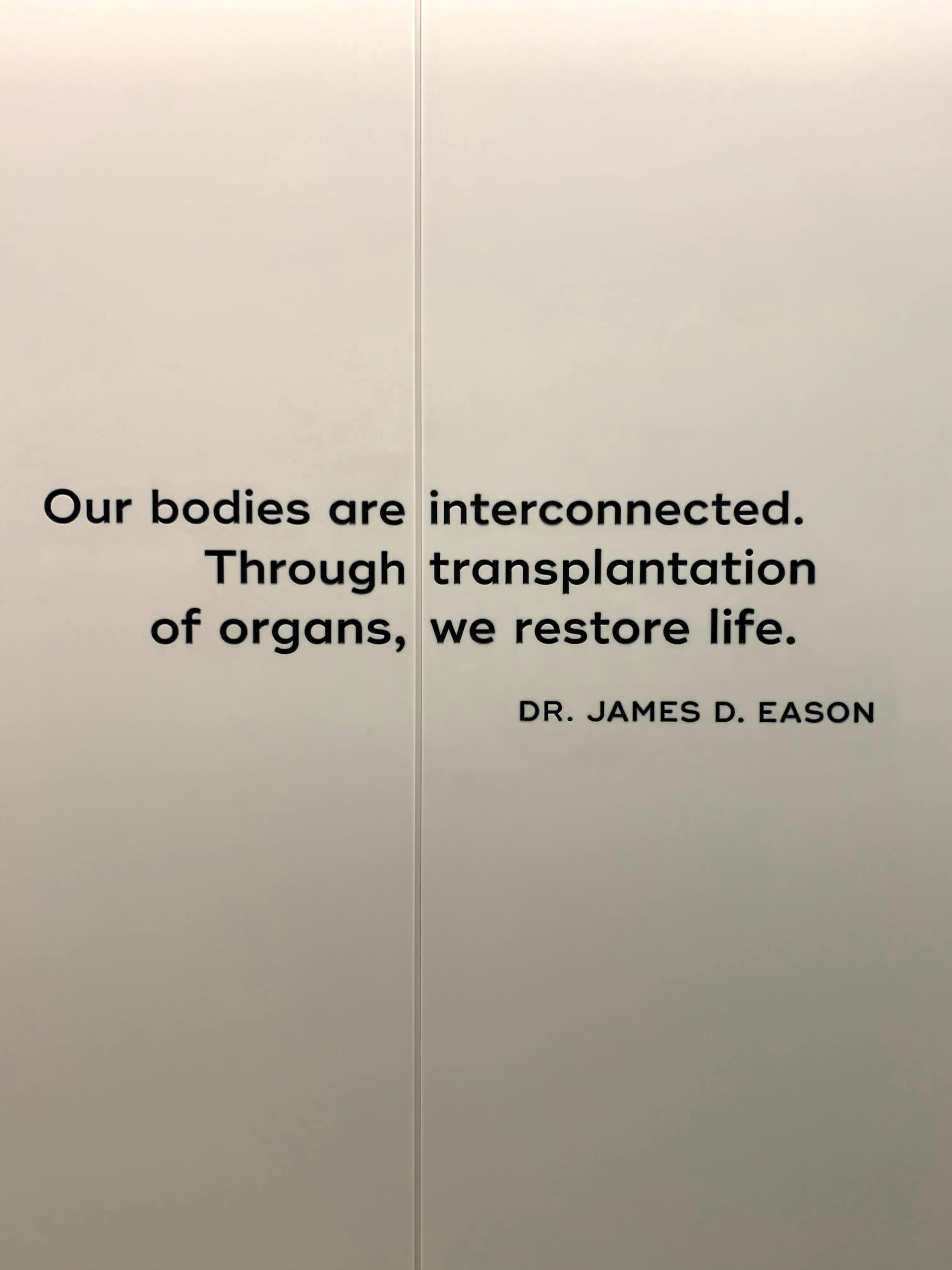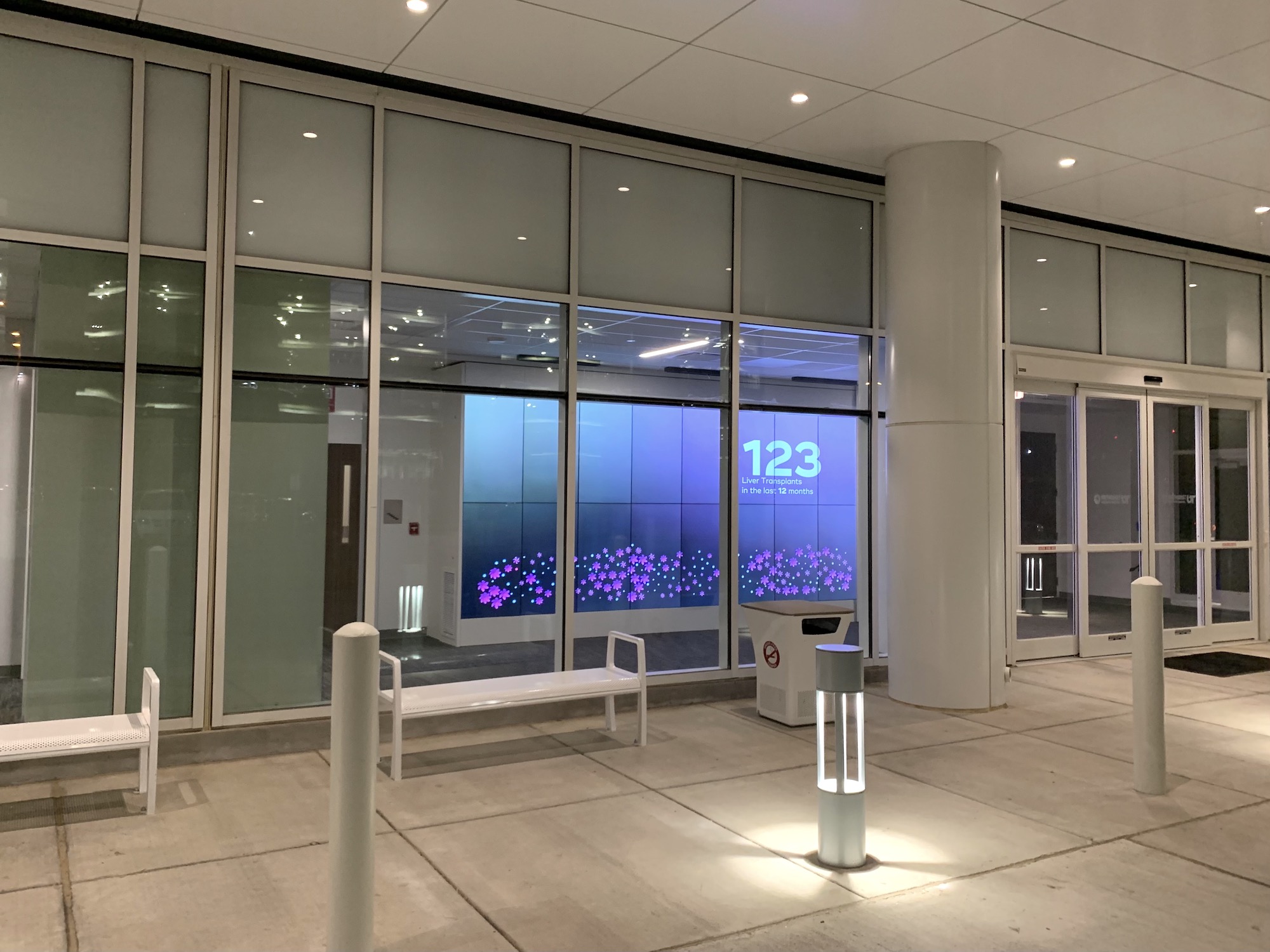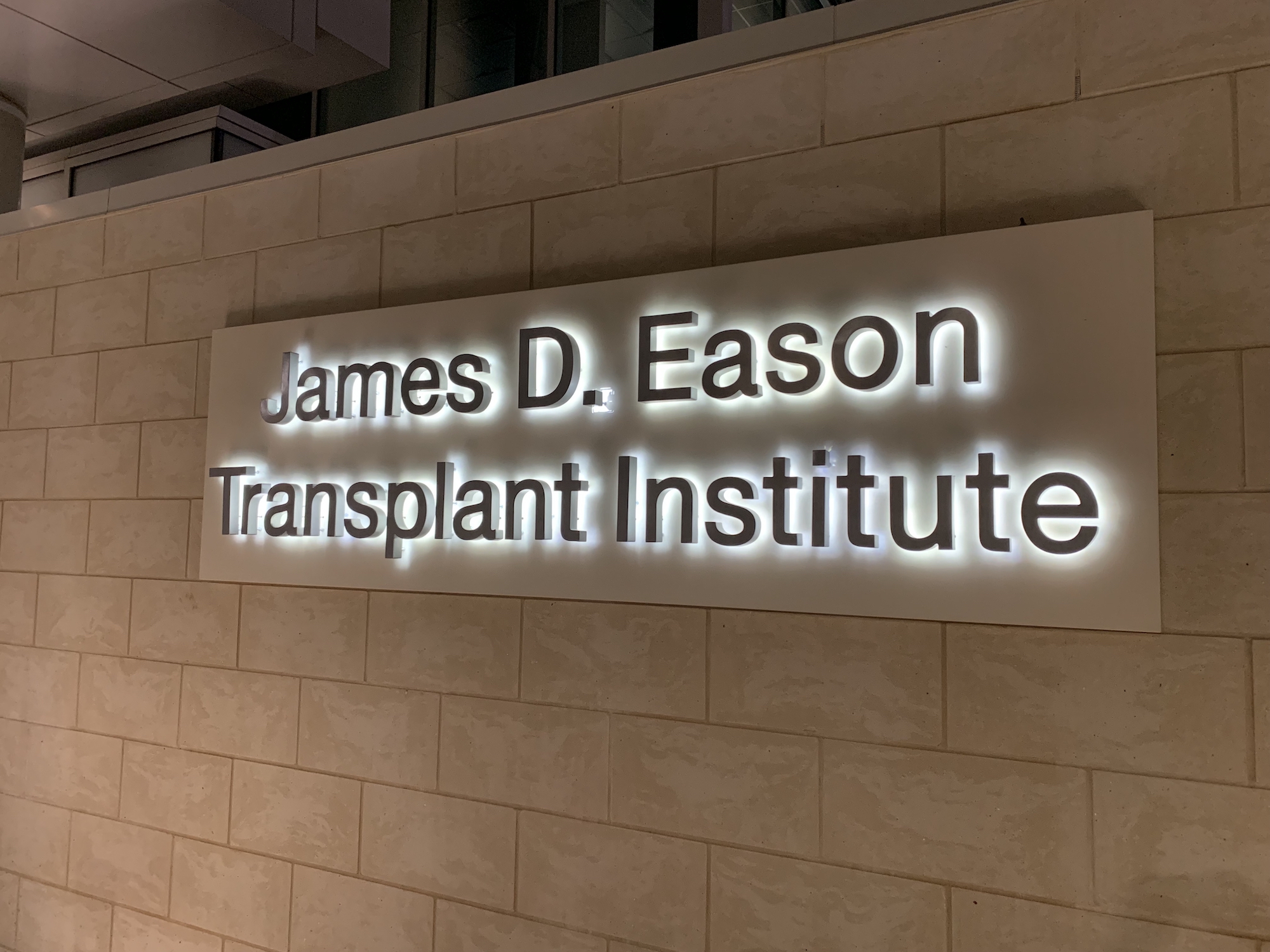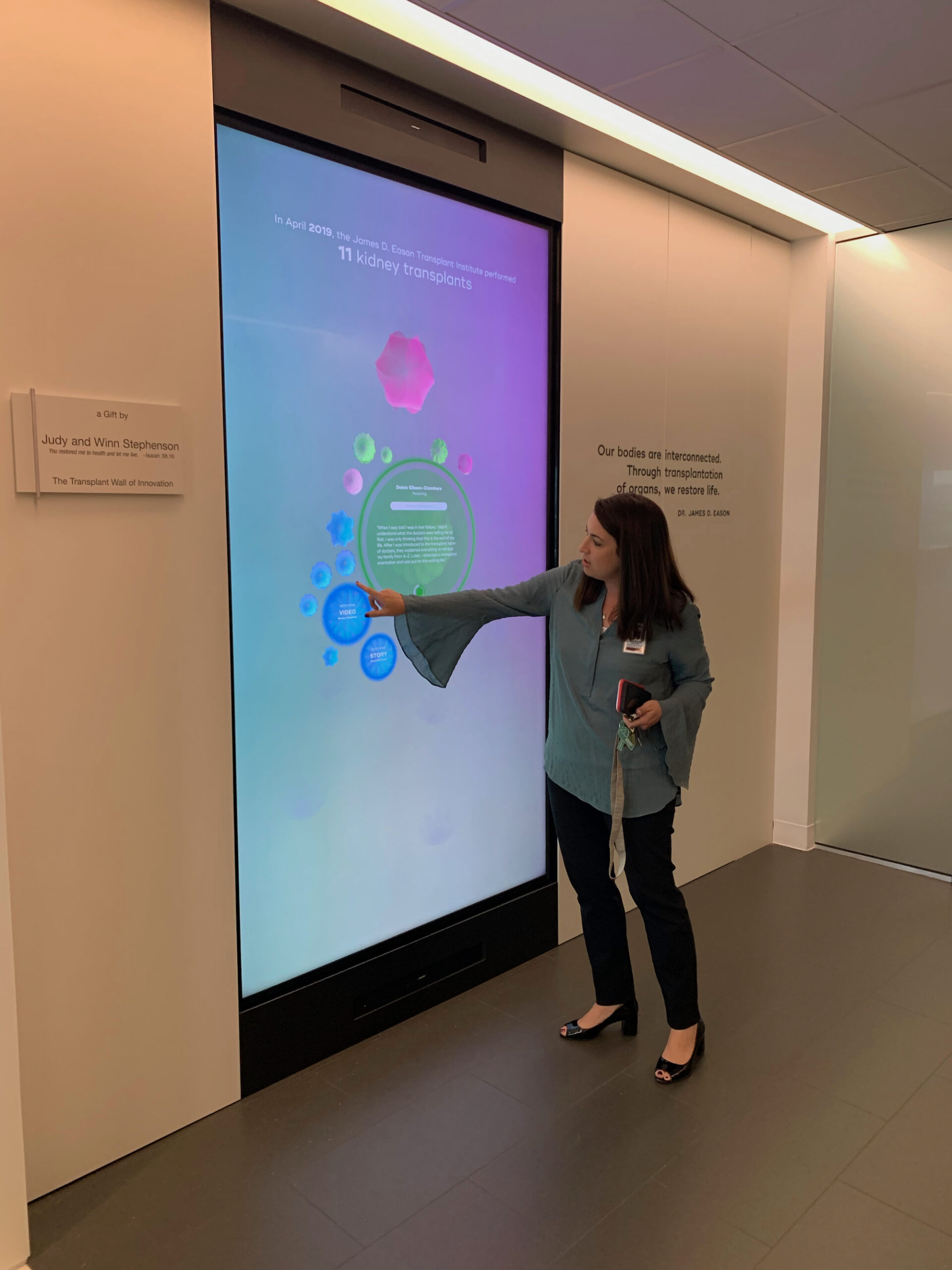 The interactive experience in the patient clinic space on the fourth floor provides a deeper journey into the Cycle of Healing stories and presents the holistic story of the James D. Eason Transplant Institute. Patients and visitors can discover transplantation success stories, learn more about the Institute's philanthropic efforts, its staff and medical professionals, and fully appreciate the tangible outcomes of this life-saving facility.
This interactive experience is also a place where patients can celebrate their successful transplant and their own second chance. A leave-behind activity allows patients to plant their digital flower, which is then presented downstairs on the first floor media wall.
Project Team
Architect:
Archimania
Environmental Design:
HealyKohler Design
AV Integration:
1220 Exhibits