Strengthening corporate culture by sharing its unique history.
Serving more than seven million customers across six states and employing nearly thirty thousand people, Duke Energy is truly part of the fabric of people's lives. This Fortune 500 company needed an exhibit to interpret its remarkable 175-year history. Located in the company's Charlotte, NC headquarters, the We Power Lives and Communities exhibit is designed to engage employees and help strengthen a culture that is based on service and stewardship.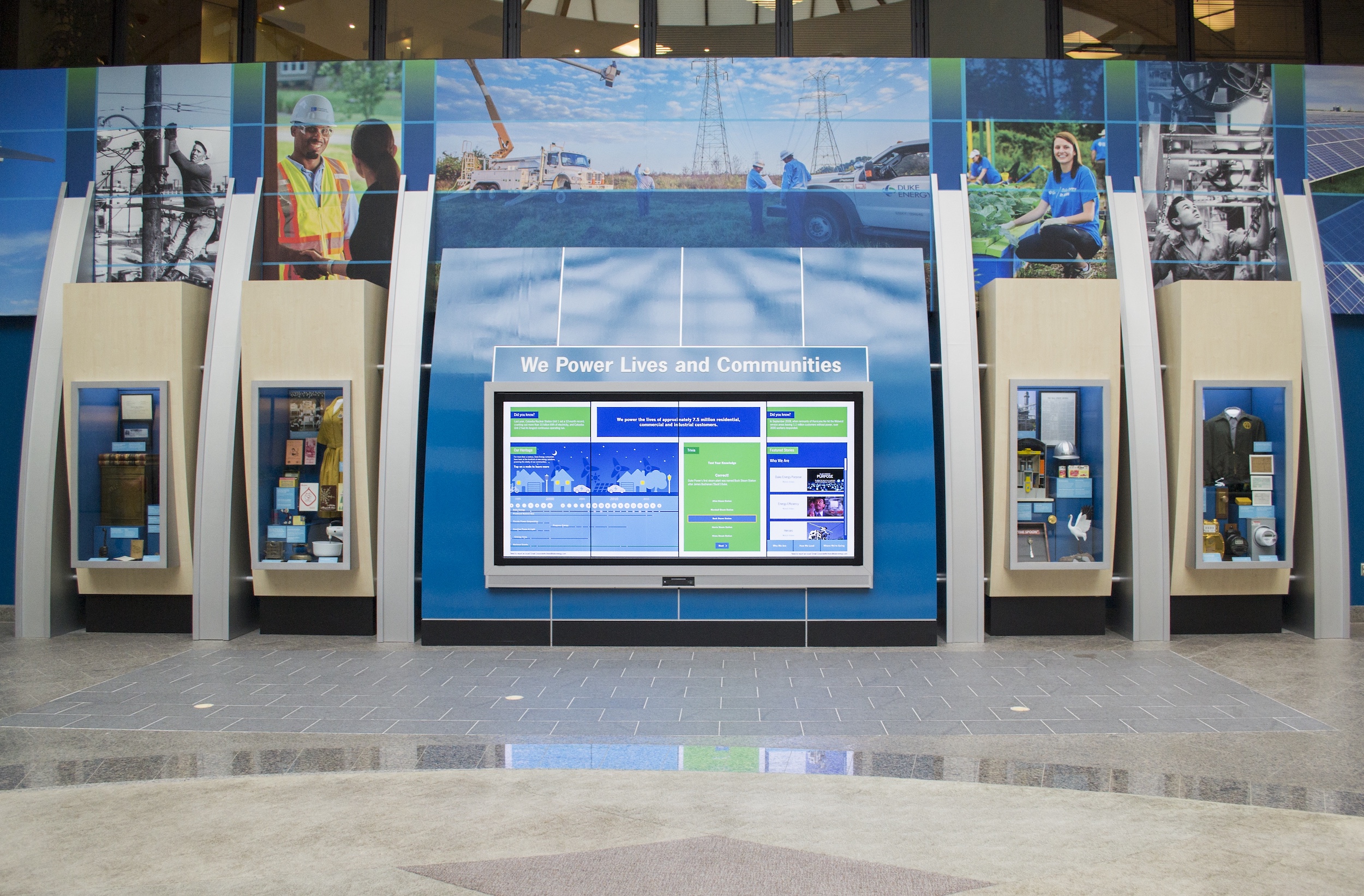 The media experience is the centerpiece of an exhibit that spans an entire wall of the building lobby.
The four-screen program is reactive with abstract, energy-inspire animations that appear when employees first approach the wall.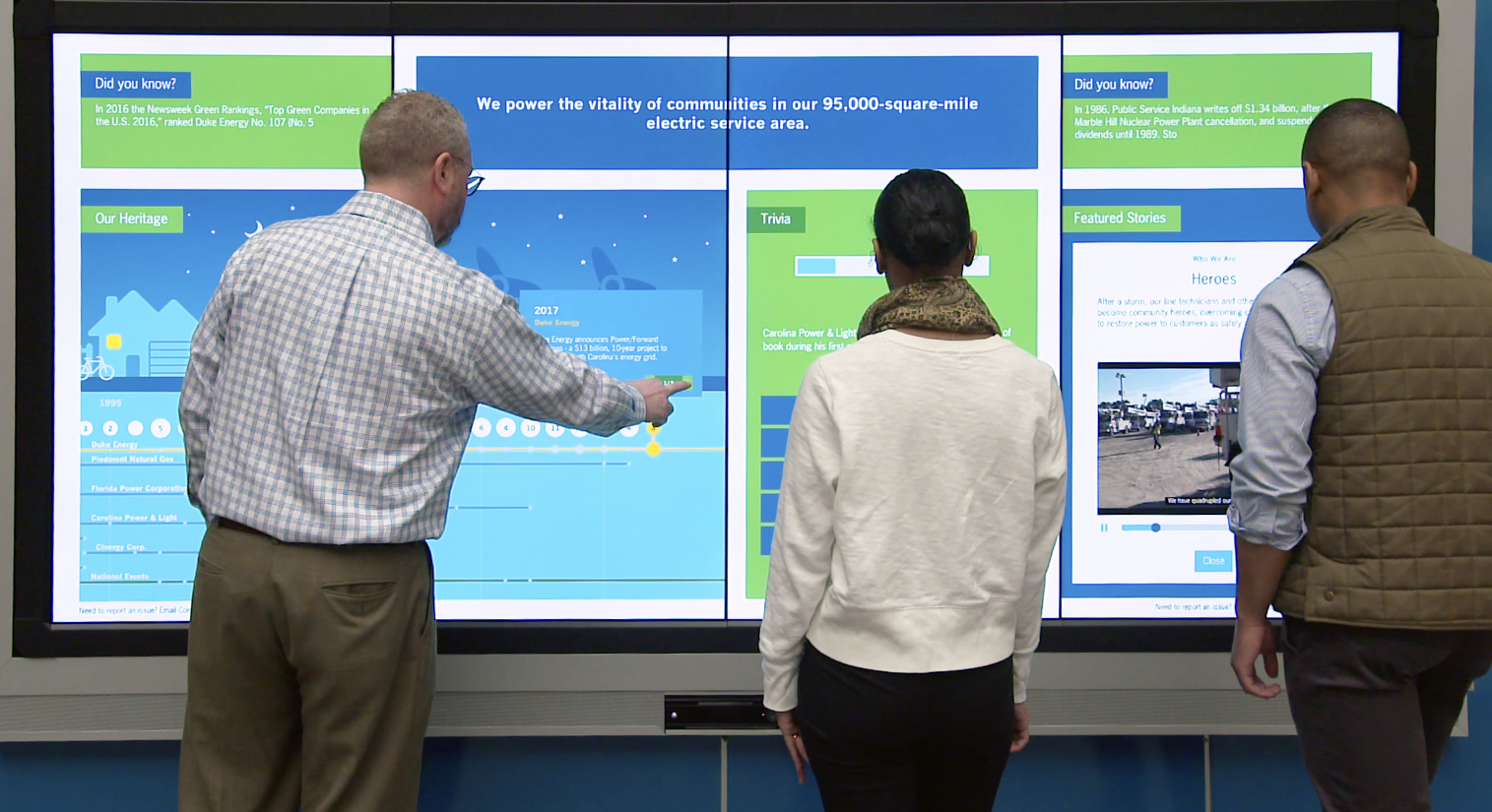 From its beginnings as Catawba Power Company to becoming a Fortune 500 powerhouse, Duke Energy has established itself as a leader in supplying energy to countless homes and businesses.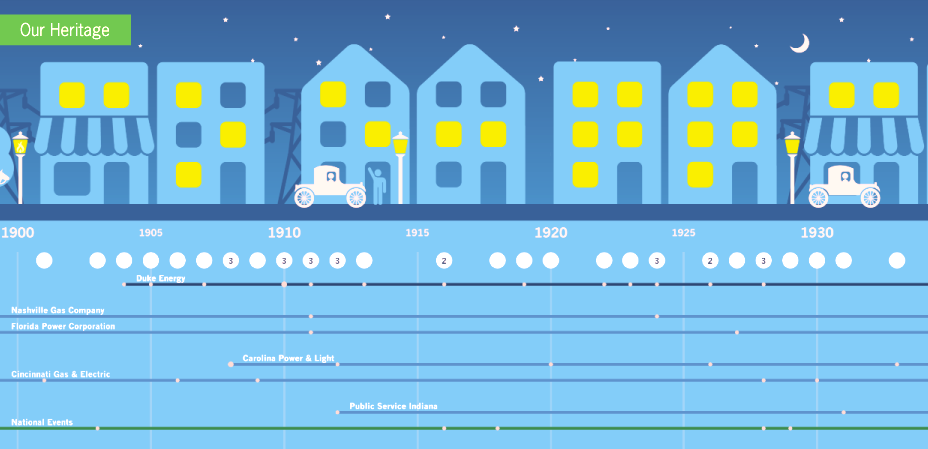 Many employees do not have a full understanding of how the company has become what it is today. This interactive timeline presents all of the entities that have become part of Duke Energy over the past 175 years. Employees select a hot spot to learn about an event and discover rare imagery and artifacts.
The media experience also features a history quiz, poll questions, and curated stories about employees, departments, or company milestones.
The application is driven by a database that Duke Energy archivists can access to update content, and review analytics data to measure employee engagement.
Project Team
Exhibit Design & Fabrication:
Studio Displays
AV Integration:
KONTEK Systems