Honoring an entertainment icon.
Mount Airy, North Carolina…a small town known for its charm, its friendly people, and for being the inspiration for Mayberry in The Andy Griffith Show. Now it's home to the Andy Griffith Museum, which honors the legacy of an entertainment icon whose career in television, film, radio, and theater delighted audiences for decades. Relative Scale created three interactive experiences and one video for the museum.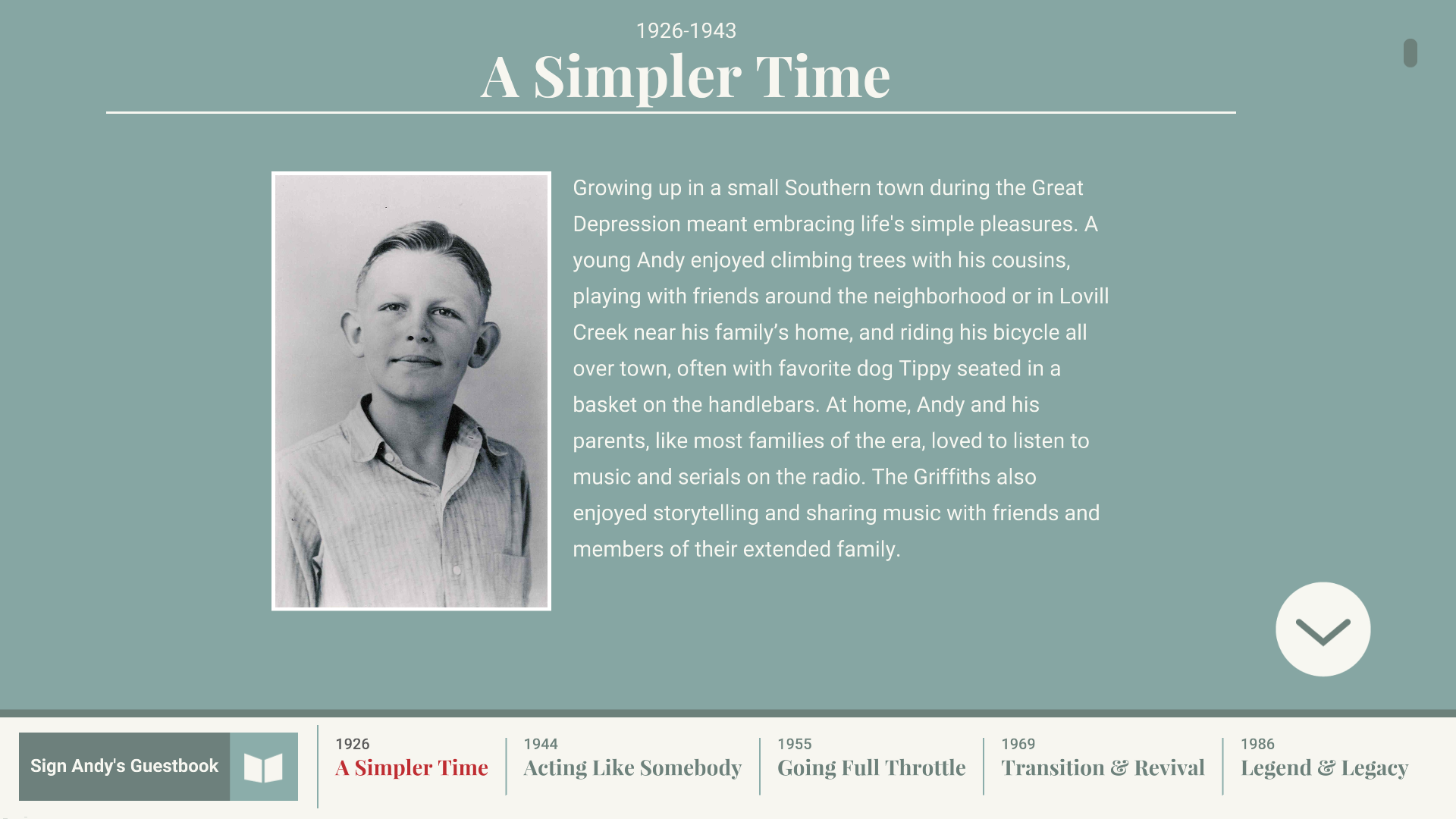 The complete story of Andy's remarkable life and career is shared in the Andy Griffith: A Life in Full interactive. The story is presented thematically, and guests read about different events in Andy's life, view rare photos, and watch short videos. They can also leave a short message in a digital guestbook and enter their email address so they can stay in touch with museum staff.
In the Andy Griffith in the Movies interactive guests swipe through posters to choose a film in which Andy starred. A clip from that movie then plays on an adjacent screen. Guests can also browse through set and promotional photos from the films and read about Andy's role in each one of them.
The Andy Griffith Records interactive tells the story of Andy's versatile work behind the microphone. From comedy to gospel, Andy's monologues and songs spanned a variety of genres. Guests listen to a recording while browsing through photos taken of Andy during various performances.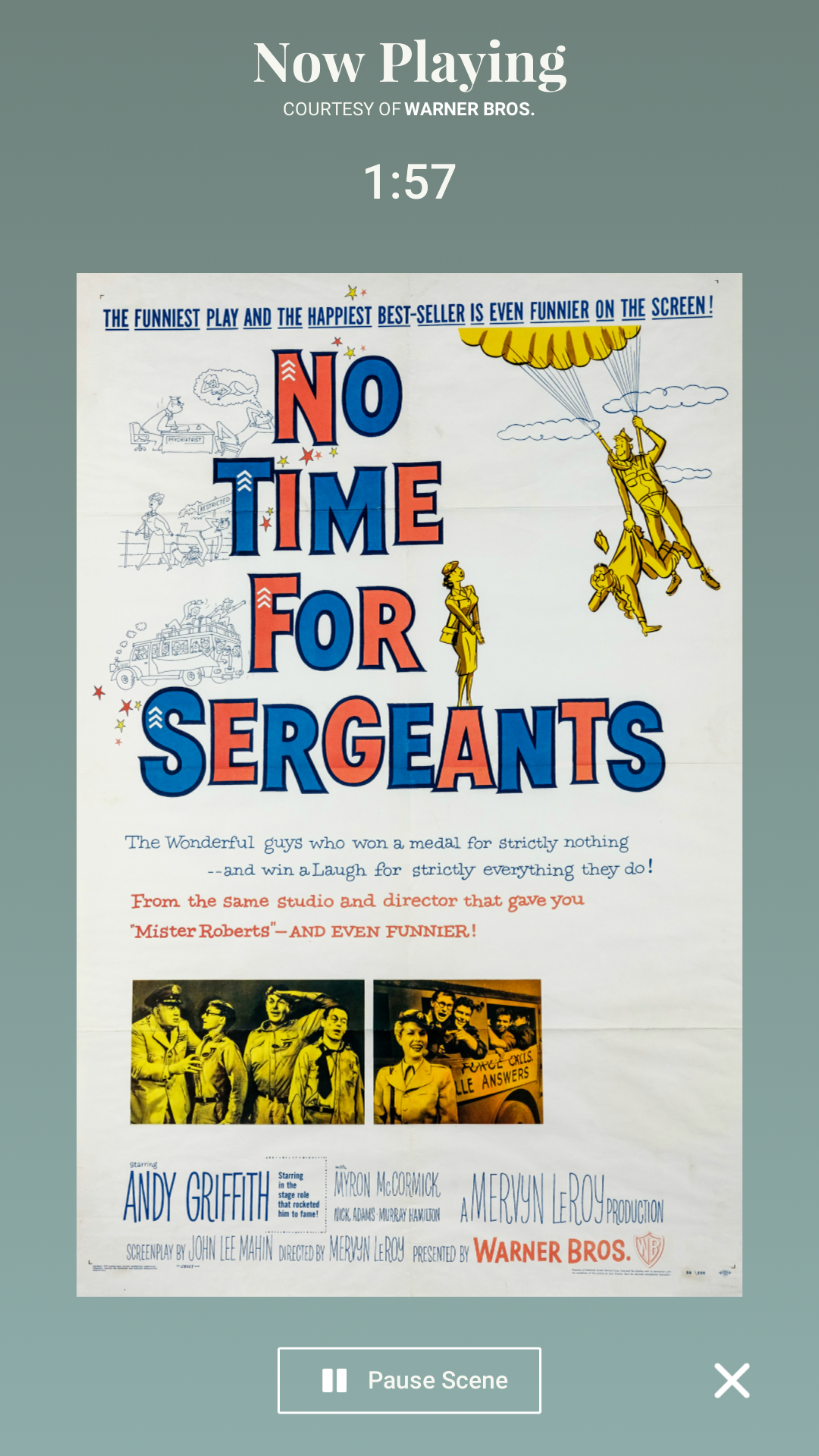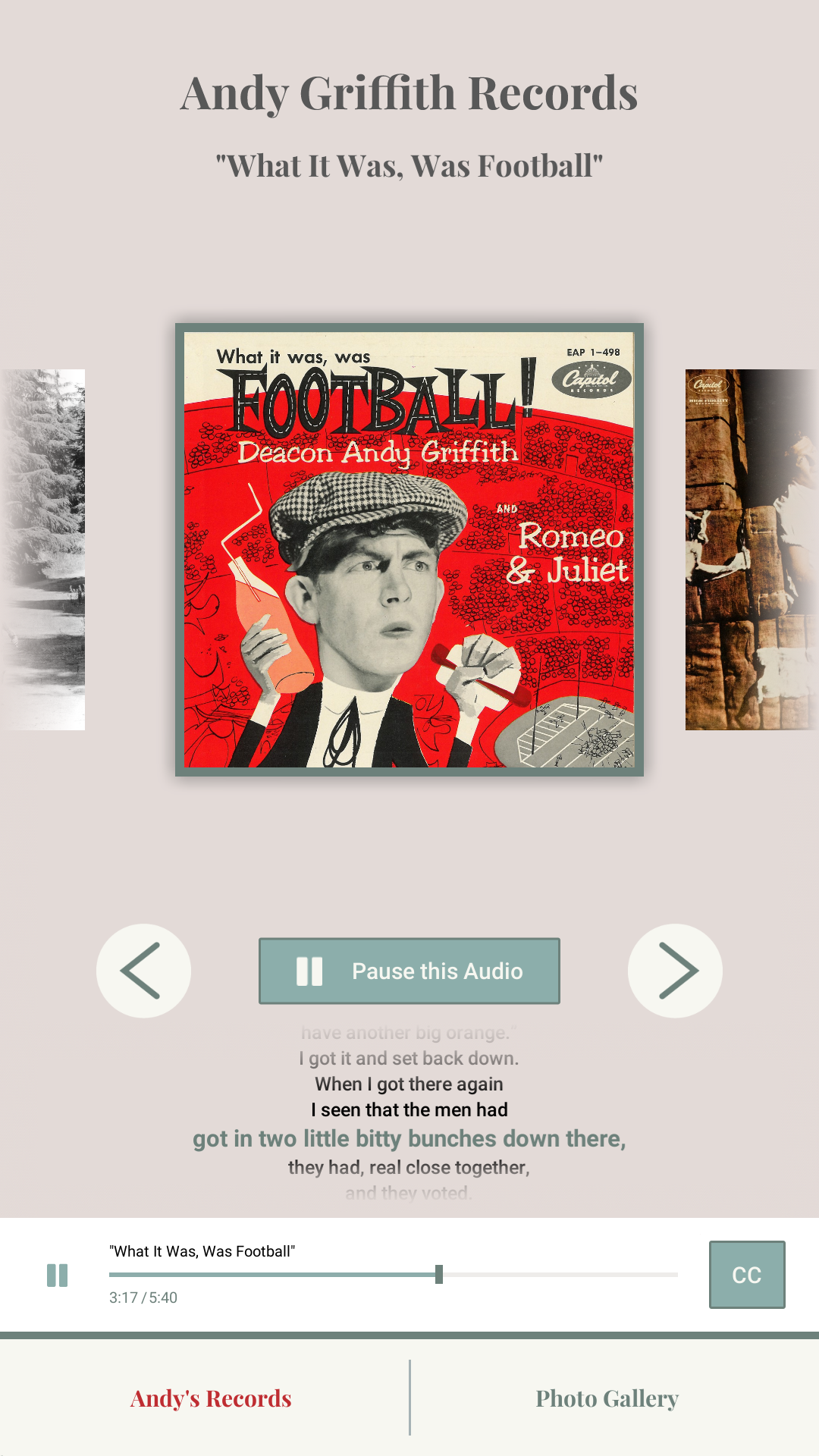 Project Team
Exhibit Design:
Black Orchid Design Associates
Exhibit Fabrication:
Studio Displays
AV Integration:
Studio Displays