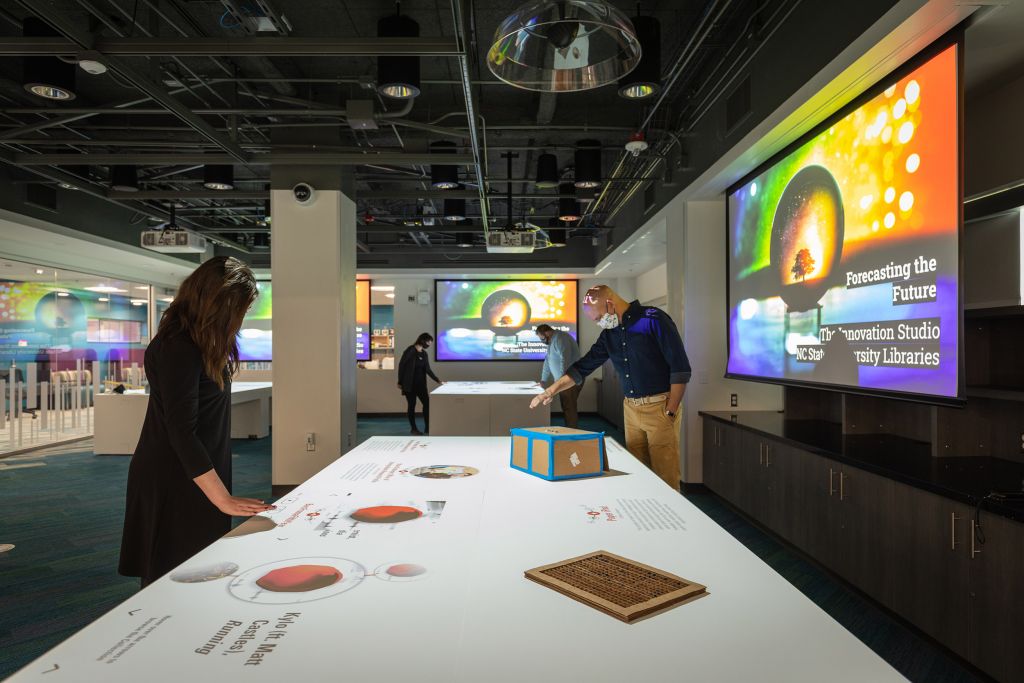 Relative Scale is honored to announce that our installation for North Carolina State University's Innovation Studio has been recognized with an American Alliance of Museums MUSE Award in the Research and Innovation category.
AAM's MUSE awards "recognize outstanding achievement in Galleries, Libraries, Archives, and Museums (GLAM) media. The Media & Technology Professional Network's annual awards are presented to institutions that enhance the GLAM experience and engage audiences with useful and innovative digital programs and services. The MUSE awards celebrate scholarship, community, innovation, creativity, education, accessibility, and inclusiveness."
You can view the full list of the 2021 MUSE award winners here.